Affinity Trust Recruitment Campaign to reach thousands of drivers across England and Scotland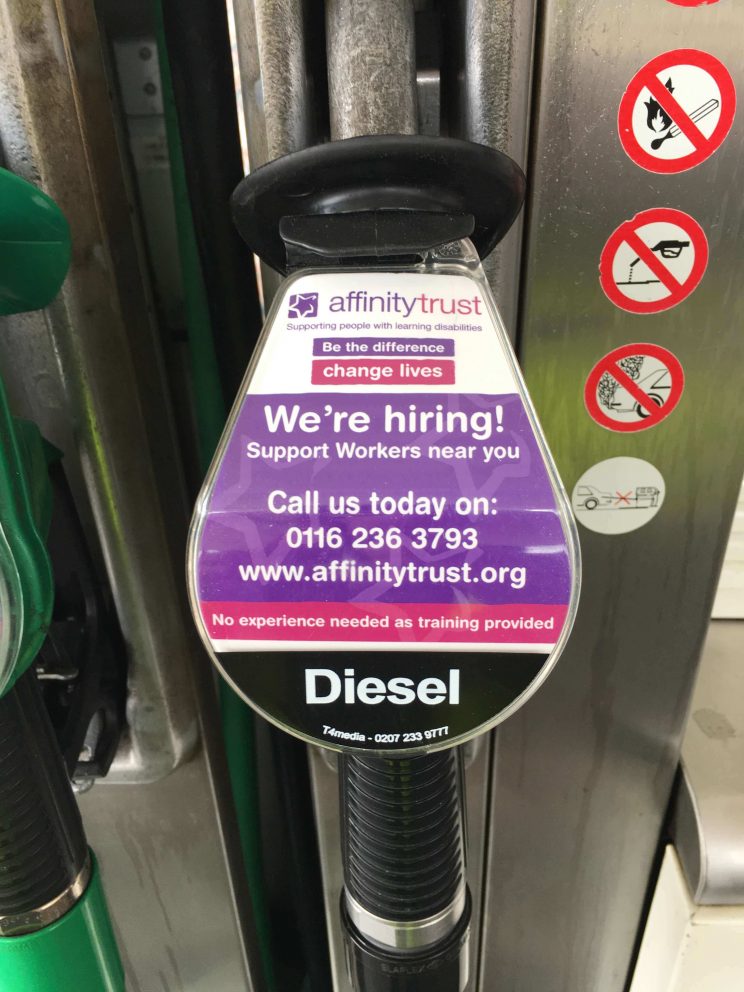 Affinity Trust's Recruitment Campaign – 'Be the difference, change lives' continues to gain momentum across England and Scotland, with petrol pump advertising rolled out to a number of petrol forecourts across the South, Midlands, East Anglia and Scotland – connecting with thousands of drivers.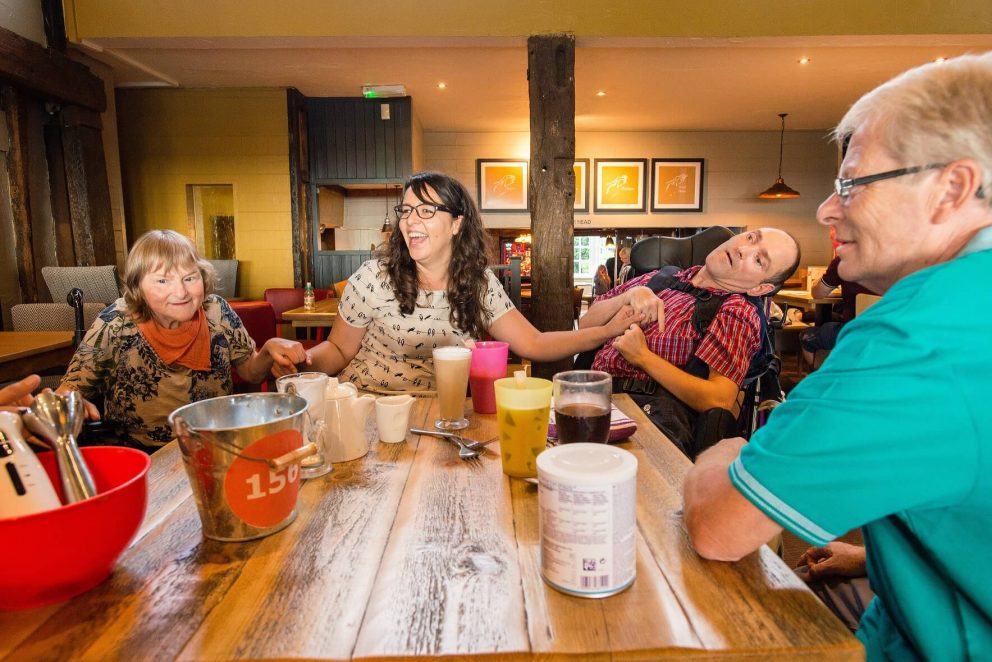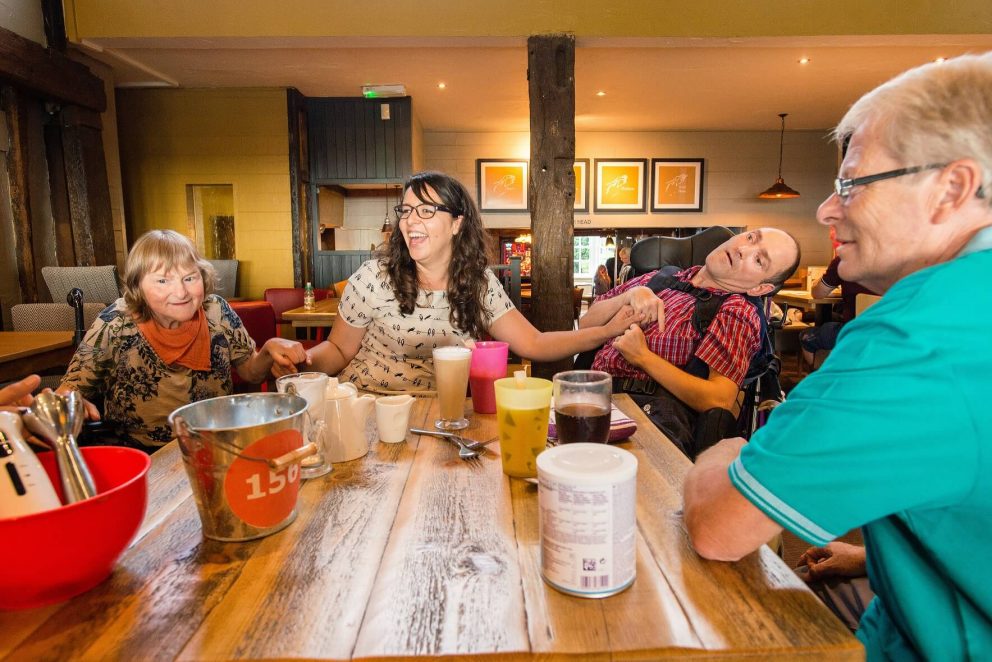 The marketing campaign comes as Affinity Trust celebrates 25 years of supporting people with learning disabilities. During this time the charity has grown from supporting just 6 people (with only 5 employees) in 1991 to now providing support to over 950 people with more than 2,000 dedicated employees.
Affinity Trust work with people who have a range of different support needs. Their focus is always on the individual and how best to support them to live the type of life they wish to live.
Their message behind the campaign is clear, they are hiring and they invite you to 'be the difference, change lives' as a Support Worker.
Employees say there's no such thing as a typical day and although the work can be demanding at times they always go home knowing they've made a difference.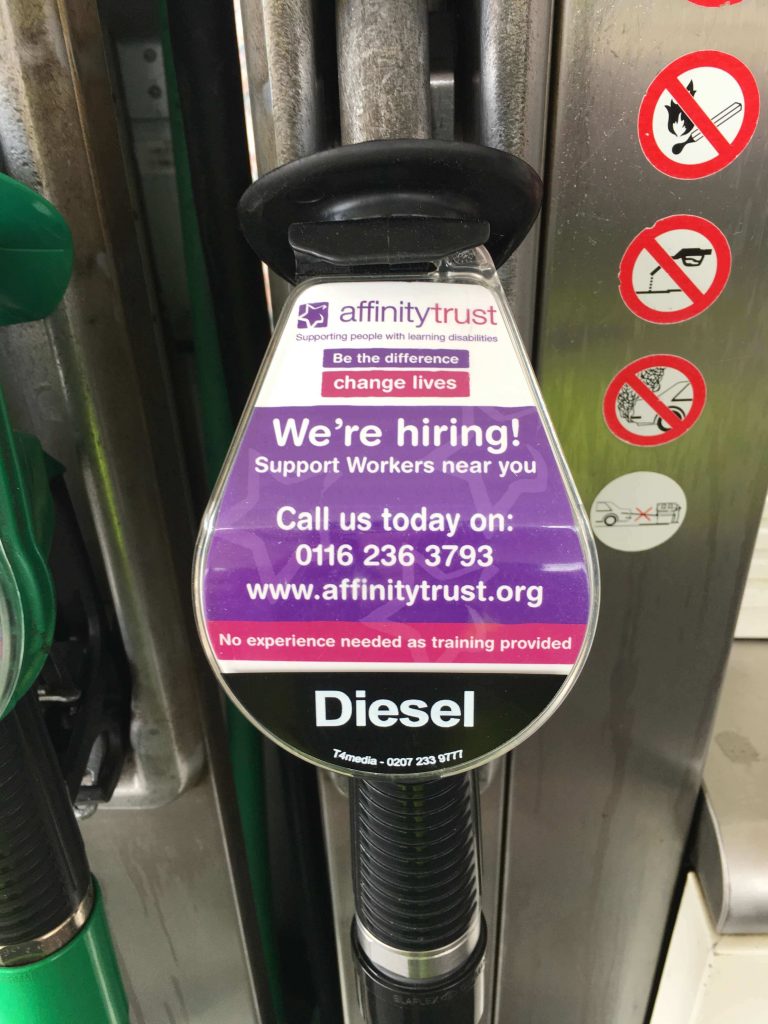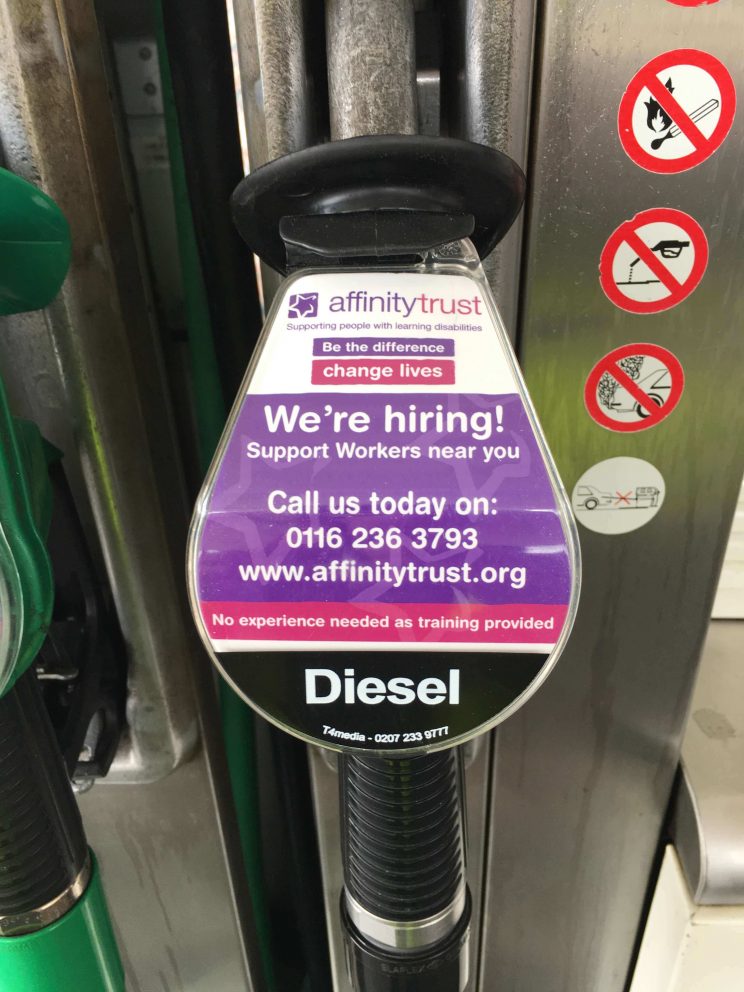 On the day of the advertising launch, Michael Baines – Divisional Director in the Midlands said:
"We are all really excited by this campaign and hope that it will raise awareness of our brand and the incredible work that we do. Support Work is so rewarding in so many different ways and with our amazing training we really can welcome anyone to the team and enable them to build a meaningful career for the future".
Interested in finding out more about a career with Affinity Trust? CLICK HERE
To learn if there are vacancies in your local area CLICK HERE
To find out how you to connect with local motorists using AdNozzles CONTACT US HERE