Marketing Your Gym Successfully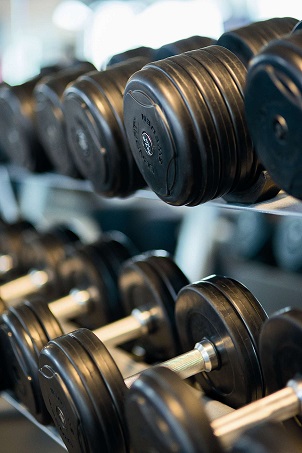 Take me to
Getting noticed is the key to gym marketing
We all know that gyms are incredibly busy after Christmas; selling memberships isn't an issue. People want to stay true to their New Year's resolutions and shift some of the festive weight gain. However, what about the remaining months of the year? The success of your gym is reliant on getting clients into your premises, whether that be for a Saturday morning swim or bootcamp on a Tuesday evening.
It is no secret that competition between gyms is rife. You need to be able to stand out from the crowd and be the name on everyone's lips in your locality. Your gym needs to be the place where fitness goals come true. Your gym needs to exude a community feel. Your gym needs to be an experience.
How can you achieve this? Marketing. You need to get your gym in front of as many pairs of eyes as possible. The more people in your local area know about your fantastic gym, the better your potential for success. However, this won't be achieved without you putting in the man hours and being proactive in your marketing strategies and campaigns.
Getting your gym noticed in a saturated market is no easy feat. Gyms are all vying for attention and it takes some savvy marketing techniques to ensure new clients are heading through your door.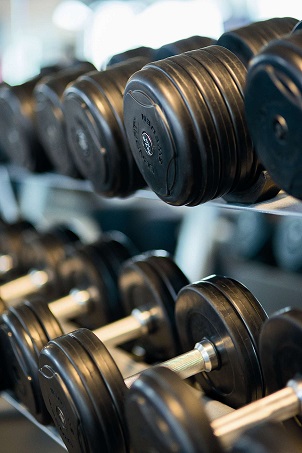 How to market your gym
Establish an online presence
Having an online presence is key for all businesses today. Having a dynamic, visual and engaging online presence is a given first step when it comes to marketing as it is a perfect way of conveying your brand identity to new clients. Tapping in to online sources will instantly open up a powerful gateway that makes your gym visible and searchable.
Harness digital media
Undoubtedly, word of mouth in your local area will undoubtedly help with getting people signed up to your gym. However, it is simply not enough to have all the latest facilities and fitness equipment and rely on old hat marketing methods. The fitness industry requires gym owners to up their game and to fully utilise digital media to achieve business success.
Social media for gym marketing
Health and fitness is big business on social media. Fitness brand, gyms and sporting movements around the world have achieved unparalleled success by relying heavily on social media to market their brand. For example, fitness apparel brand Gym Shark began in the founder's bedroom in 2012 with the help of a sewing machine and screen-printing kit. Fast forward to 2017 and the company has expanded to an eCommerce empire, grown by 200%+ and hit £41 million in sales all through harnessing the power of social media.
Social media platforms such as Instagram, Facebook, Twitter and Pinterest are all excellent avenues to promote your gym and are now considered an essential part of online marketing. There is a huge fitness community on all platforms, but Instagram takes the crown. Take a look at some of the most popular hashtags used on fitness Instagram posts below…
| | |
| --- | --- |
| Instagram hashtag (#) | Number of posts |
| #fitness | 327,422,399 |
| #fitnessmotivation | 59,573,533 |
| #fitnessaddict | 35,117,914 |
| #getfit | 30,515,589 |
| #nopainnogain | 20,458,621 |
Social media, particularly where a visual element can be incorporated, is perfect for building a brand identity as a gym. Your new potential clients are all social media savvy and they aren't shy of taking a gym selfie. Your social media streams need to portray your brand but also appeal to the lifestyle aspects potential clients will want to see. Social media platforms help you visually sell your business and interact with new clients and retain current members. You need to create a lifestyle brand and a visual online presence that exudes the attitude that your gym is the place to achieve your fitness goals.
Use social media to introduce staff members and champion their accomplishments. Use social media to interact with customers and shared discounts and offers. Use social media to show off your unparalleled facilities. Got a gym member who has an impressive squat? Has somebody completely changed their body with spin classes and top nutrition? Get them involved on your social media platforms too! Promote every aspect of your gym that makes it special and unique.
Utilise mobile technology
Get mobile savvy
When was the last time you browsed the web on a desktop? The vast majority of people are new using their smartphones to take in online media. This means it is essential for your gym to have a mobile friendly website and utilise mobile ads. Your website should be glitch free, easy to read and have super-fast page loads speeds. What happens if your website doesn't work effectively? Your potential clients will become a gym member at another establishment who haven't scrimped on their website.
Have a user friendly website
Your gym identity
Your website needs to be a coherent representation of your brand. It should not only reflect your gym but your business ethos. What does your gym value? What mottos does your gym live by? What do you want your clients to feel?
Your website is a powerful tool for garnering new business and retaining current members. Creating a powerful website that is fully optimised to perform well in the search engine results pages will help give your gym greater visibility and ultimately encourage new clients to join your gym.
Showcase your gym
The website for your gym needs to be in complete working order and glitch free. If you design it yourself make sure it is slick, user-friendly and highly informative. If you hire a designer do not be afraid to liaise with them until you get exactly what you want. Your gym should be reflected in the visuals and text of your website; make it sound welcoming. Include a new members deal, have a list of all of the classes on offer. Lay everything out like an all you can eat buffet!
Allow for booking online
In this day and age picking up the phone or making an appointment in person is virtually unheard of. Your future and current clients want everything at the click of a button. You should have a seamless sign-up system on your website for new members. Current members should also be able to sign up for fitness classes or book sports courts easily via your website too.
Email for fitness marketing
Email campaigns
Captivating email marketing campaigns can be highly successful when it comes to interacting with your clients and encouraging them back to your gym. You have to remember some people require a little motivation! Email campaigns can encourage interaction with your gym's social media platforms and website – an all important step into getting more feet in the gym and classes booked.
Within your email marketing campaigns for your gym you can celebrate any successes, both as a company and focusing on individual team members. You can promote special events, discounts and deals happening at your gym. You can run competitions with gym-related prizes such as a month's free membership or a bundle of workout clothing. Creating a community feel through an email is no easy feat but if you achieve it you will attract people back to your gym time and time again.
Get blogging
Benefit your community
Your members and clients to be want the inside scoop of life at your gym. Blogs are a perfect way to boost your online presence whilst engaging with your customers whilst building your brand identity. Give your readers the inside scoop on a day in the life of a personal trainer, let them know that one of the swimming teachers is taking part in a marathon, champion the fact your gym has been nominated for an award. Sharing this personal information will help your readers feel as if they are part of the family that makes up your gym. Make posts long-form so that they get higher levels of engagement and shares on social media.
An authority in your field
Whilst you want those who view your website to be engaged with your content, you also want them to be informed. Information is attractive and being able to write as an authority figure on the fitness industry is key in drawing more traffic to your gym's website. You could discuss nutrition, correct form, motivation techniques or the best exercises to achieve a certain goal. Long-form, expert reliable blog content will push your gym forward as a leading authority on all things fitness and health and elevate you as an expert in the industry. This informative content will create a level of trust between you and your audience and this can lead to a growth in memberships and people through your door.
Always rich content
Remember, the most content is always compelling, interesting, informative, useful or relevant – it can always be a mix of these qualities too. You want your content to be appropriate for you, your gym and your clients. Furthermore, it should be relevant to current market trends and topics.
Involve users
Producing informative, interesting and innovative content gives your gym greater online visibility and user engagement via social shares and link interaction. This can and should all lead to future visits to your fitness centre.
Ask questions
It is likely that viewers absorbing your content will want a question answered; how, who, what, where, when, why. Answering a query is a great way to help structure your long-form blog content and it often provokes user engagement.
Providing this question answering content will create a strong relationship between you and your clients as they value your blog as a resource.
User-generated content
Abbreviated to UGC, user-generated content is fast becoming the in was to engage with your clients and promote your business online effectively. Fitness photos are big news on social media and your gym is the main asset! Encourage gym members to take photos of their group classes or solo gym sessions. Take photographs of their favourite equipment or areas of your gym. Get creative, start an Instagram hashtag for your gym or run a photograph competition on your Facebook. Encouraging clients to share their own photos will help create a community.
Customers who are engaged with often feel like part of the gym family and highly valued. With some people visiting your gym five or six times a week it is important that relationships are nurtured so that members feel relevant, involved, appreciated and important. The power of a businesses to member relationship should not be underestimated. Members who have a connection with a place and consider themselves as regulars will view your gym like a second home.
Being so open and approachable, as well as providing rich content will boost your gym as a pillar of authority and friendliness in the local community. This continual kudos building provides evidence of your standing in your business market and testament to your industry expertise.
Regularly providing this type of content will boost your online presence and continue to attract more potential gym members as users share content published on your site on their favourite social media spaces.
Get to grips with SEO
SEO stands for Search Engine Optimisation. Those who aren't au fait with digital marketing may find this term a little confusing. Whether you have the capabilities to manage your SEO inhouse or would prefer to hire an expert to keep an eye on your website, having an SEO strategy in place is integral to the continued success of your gym.
In a nutshell, SEO strategies are put in place to increase organic traffic to your website. This is done by increasing the keyword rankings associated with your website. This is typically achieved via on page methods, off page methods and content. When planning your SEO strategy you should always be mindful of Google algorithm updates, as well as Google penalties and any competitors on your radar. If you have hired an SEO team to help you this is something they will be able to keep you abreast with. Whoever is managing the campaign any weak factors such as bad links, a non-mobile friendly site and feeble content will all be addressed.
SEO doesn't guarantee overnight success, it is something to be invested in continually overtime. With SEO there is also something to upgrade, refresh or tweak. However, this effort ensures your site stays fresh, relevant and ahead of any algorithm updates. Search engines favour websites that are optimised, rich with content and rife with links that are reguarly updated.
Google My Business
You will need your gym to appear in local search results and utilising a free GMB account is the way to help achieve this. Setting up a Google My Business account is quick and easy. Furthermore, it gives your potential clients a snapshot of your business including:
Telephone number
Address
Opening hours
Directions
Images/videos
Customers can also leave you Google reviews that appear on a GMB listing. These can be seen by the public (your potential new clients) so making sure you encourage current members to leave positive five-star reviews is important.
Google My Business is a powerful tool for attracting local customers to your gym and it is a marketing must. If the information you display is incorrect or the page is not working right this can negatively affect website traffic but also whether people find the location of your gym in person. You should make sure all the information on your GMB is correct and up dated the minute anything changes. You should remember to use keywords applicable to your gym in the business description as this will help your gym show up on the search results.
Google Posts
A newcomer to the plethora of Google tools, Google Posts are a free way to promote your gym. You can use Google Posts to provide gym information, events, promotions and news. The function can be used in whatever way you feel is appropriate for your gym at the time and the audience you are trying to target. Google Posts appear on Google Search and Google Maps.
How to market your gym locally
Getting local marketing right is key to the success of your ongoing gym marketing campaign as a whole. A concrete marketing strategy will maximise your potential client base. A merger of online presence and offline marketing tactics will enable you to tap into your local market. You could also benefit from utilising alternative local market campaigns, such as focussed petrol pump advertising, to draw your customer base into your online world; sending them to your website and social media platforms where they will join your community and ultimately sign up to your gym.
Getting your online and local marketing strategies in sync will help you reveal the potential success your gym could have. The only time you will fail is if you do not tap into your local market as you will then be dwarfing your maximum business potential. Whatever your gym has to offer people in your local area will want to support your establishment as it is right on their doorstep and highly convenient for them. Within a five-mile radius is where your most impressionable target market lies.
Whilst marketing is incredibly important, it goes without saying that your gym needs to be second to none. The experience of visiting your gym should be levels above your competitors. A fantastic fitness establishment teamed with strong local and digital marketing methods will be a magical combination.
The bottom line is, if your members are engaging with and talking about you positively, they are going to come back time and time again. And, they will bring their friends!
Geo-targeted ads
There is no way that we would travel miles and miles to visit a gym. Therefore, local geo-targeted ads are an ideal way of online advertising to tap into your local community. Opting to include geo-targeted advertising as part of your long-term marketing strategy ensures that local potential customers within a specific radius will see adverts for your gym. All the major contenders such as Facebook, Google Ads and Twitter provide geo-targeted ad options.
Petrol station advertising
Petrol pump advertising is becoming an increasingly popular marketing solution, particularly suited to businesses wanting to target their local potential client base. Advertising your gym at petrol pumps in and around a specific region local to you will inevitably mean more eyes on your business.
Typically, people spend an average of three minutes filling up their car at the petrol pump. This means AdNozzles have three minutes to make an impact. With little else to do whilst filling your car you have a captive, largely local audience who will fixate upon your petrol pump advert. During those three minutes it is right in front of every motorist and virtually unavoidable. The human psyche is trained to focus on something whilst performing a mundane task, so why not make this an advert for your gym? Voila, your gym petrol pump advertising campaign.
Depending on where your gym is based, roadside petrol stations, supermarket stations and motorway services could all be adorned with advertising. Petrol pump adverts provide a one-to-one interaction with your local customer base, which is so important to capture for gym success. Petrol pump advertising is some serious exposure for your gym – just thing of the amounts of eyes on your brand!
You can break your AdNozzle campaign down further to target exactly who you want. For example:
| | |
| --- | --- |
| Target Audience | Utilise |
| Shoppers | Supermarket petrol stations |
| Business men and women | Motorway service stations |
| Truckers | HGV pumps |
| White van drivers | Diesel pumps |
Adnozzles can also be implemented via location, such as:
| | |
| --- | --- |
| Type of marketing | Area of focus |
| Conurbation | Major urban areas |
| Proximity campaign | AdNozzles within a certain radius of your gym |
| London gym marketing | Advertise within the M25 |
Adnozzles are a smart way to advertise because they present your gym with a unique opportunity to form connections with every motorist who passes by. Having so many eyes on your brand creates a huge opportunity for impact. If your advertisement is visually enticing your gym will get noticed.
It is no secret that the fitness industry is saturated, and you will have competitors left, right and centre. Therefore, it is important to have unique marketing strategies geared towards getting your gym noticed. Petrol pump advertising is a creative, unique and proven way of getting your gym noticed in your local area.
Marketing to the local audience and increasing your online presence works
Having a strong online presence and utilising a mix of traditional and alternative marketing strategies really do see results. These dedicated approaches marketing your gym will lead your customer to the right website and straight through your front door.You want to get your gym noticed, particularly locally. This allows you to form relationships with potential members in the local area and build a reputation as a valued local business offering unparalleled services. Ultimately these marketing and advertising strategies are to ensure a healthy stream of local people are signing up to your gym and helping you achieve business success.