Your Guide to Successful Charity Marketing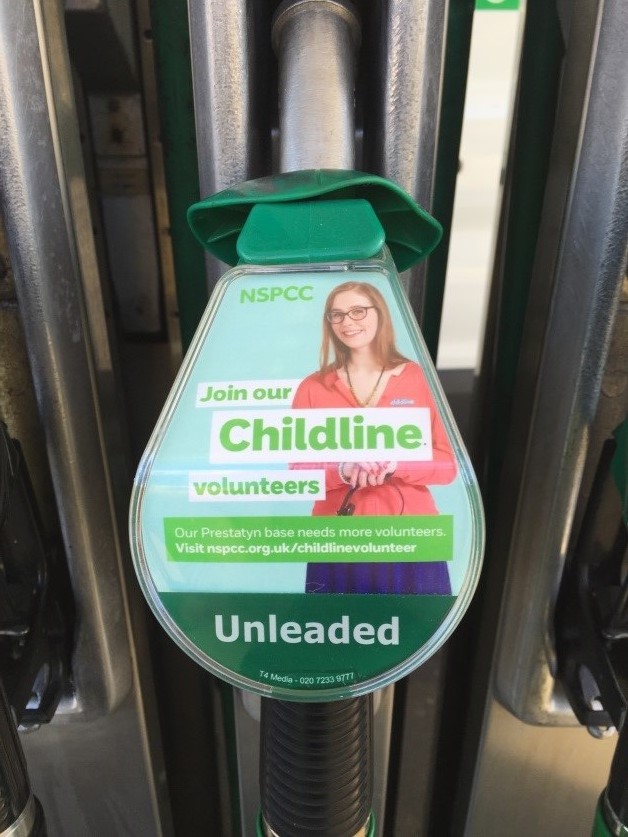 Take me to
Get your charity noticed
When you ignore the turmoil going on in the world, it is actually a very giving place. There are charities to help people, animals and the environment. If you feel passionately about something, there is a charity you can support to help make a change. However, for charities that aren't so much in the public eye, or new charities, it can be difficult to get noticed amongst all the big contenders. The success of your charity is reliant on getting eyes on your website, social platforms and collateral.
There are 185,000 registered charities in the UK and this number is reportedly rising by 5,000 a year. There is no denying that the market is saturated. Undeniably every charity is important, but you need to be able to make yours stand out from the crowd and be the name on everyone's lips. People need to connect with your charity. People need to empathise with your charity. People need to donate to your charity.
You are probably thinking, I know, but how do I do this? The answer is, marketing. Your charity will be successful if you market it correctly. You need to get your charity into the minds of as many people as possible. The more people clap eyes on your charity, the better your potential for donations. No charity saw success over night but putting hours into a proactive marketing strategy is a definite step in the right direction. All signs point to victory!
We understand that getting your charity noticed in a sea of 185,000 others is no easy feat. With money for TV advertising and celebrity ambassadors there are some established charities that are a cut above the rest. However, by harnessing some savvy marketing techniques there is no reason why you can't have donations flooding your way in time.
How to market your charity
Have a concrete online presence
You need to ensure you have a well-rounded online presence; a website or a Facebook page is not enough. Your charity needs the whole package and content needs to be evocative, engaging and visual.
It is key for all organisations to have an online presence. The internet is now the place where people will find your charity and engage with it. People want to see your story and what makes you special. People want to be part of the community and a dynamic online presence is the first port of call for many. The internet is a powerful source and will help your charity become visible, approachable and easy to find.
Digital media is your friend
Word of mouth is a fantastic way to get people involved with your charity, particularly if you are just starting out, or if your charity has a physical establishment in your local area. But, word of mouth will only get your charity so far. It is not enough to have a fantastic cat sanctuary or a rehabilitation centre specialising in modern treatments. People need to know about these incredible things and this is achievable via utilising digital media.
Social media for charity marketing
Social media platforms are a perfect place to raise awareness. All sorts of charities harness social media to help their message reach more people. For example, mental health Charity mind run successful campaigns on their popular Twitter platform, which boasts 423,000 followers. Cancer Research have a beautiful and thought-provoking Instagram feed with 126,000 followers and the incredible work of the Cats Protection volunteers is documented on their Facebook page, followed by 540,000 people!
Promoting your charity and enabling people to engage with it via social media channels such as Instagram, Facebook, YouTube and Twitter are valuable avenues to market yourself. There is a huge community of people on all charities who will have a connection with what your charity is dealing with.
All of the people you want to target will have a social media account of some sort. If they are passionate about your cause they will undoubtedly get involved and support your charity. Utilising strong visual elements on your social media platforms will help engage people further and strong social media streams will help portray your charity seamlessly. You need your social media platforms to give people a complete feel of your charity and visualise why it is so special and such a good cause, don't be afraid to get personal or emotional with content.
You can use your charity's social media platforms to introduce staff members and champion their accomplishments. Tell the stories of individuals who your charity has directly helped. Use social media to interact with followers and inform them of fundraising events and competitions. Use social media to show off your unparalleled facilities. Get your followers involved on your social media platforms too! Promote every aspect of your charity that makes it special and unique.
Get to grips with mobile tech
Get switched on with mobile
A majority of web traffic now comes from smartphones. Whilst desktops and laptops aren't obsolete, mobile phones are now so capable that some people rely on them solely. With online media being absorbed through mobile screens it is essential for your charity to have a mobile friendly website and utilise mobile ads. Your website should be glitch free, easy to read and have fast page load speeds. What happens if your website doesn't work effectively? Your potential supporters may not invest any time in your charity and you will miss out.
User friendly website
Your charity
Your website must be a direct and personal representation of your charity. It should represent and convey everything your charity believes in and strives for. What does your charity believe in? What does your charity want to achieve? Who is your charity helping?
Your website needs to represent your charity. It should not only reflect your charity, but its values and beliefs. Your charity will hit the hearts of many; especially those who have been affected by the cause you are representing. Therefore, it is important to convey information on your website in a way that will suit your audience.
The website you have for your charity is not just informative, but a tool for gathering further support. Creating a functional and fully optimised website will help you reach the right people and appear on search engine results pages where you deserve to be seen. Your website will give your charity greater visibility and encourage new supporters to join your community.
Champion your charity
What use if your website is glitching or the functionality isn't up to scratch? Users who visit your website should have a seamless experience. They are expecting a use-friendly site that is easy to navigate and information is clear. If not, they will simply click off and not give your charity another thought.
If you hire a web designer to build do not be afraid to liaise with them until you get exactly what you want. Your charity should be reflected in the visuals and text of your website. People should be able to load the homepage and know it is your charity instantly.
Make donations online
People will want to donate to your charity and your website should allow for this. With such sound technology now in place it has never been easier to set up this function online. Whilst you can give supporters the option of donating via the telephone or in person, you will be missing out on financial help by neglecting to allow donations via your website. If you know how to set this up, fantastic! If not, a web developer will be able to make this a reality for you.
Email for charity fundraising campaigns
Email marketing
When running your charity email campaigns can become your best friend. Newsletters and other forms of email are a fantastic personal way to interact with your supporters and keep them in the loop with the latest charity happenings. You can let people know about any events and fundraising opportunities they can be a part of, as well as any news.
Your email marketing campaigns can also be used to celebrate success, both as a charity and focusing on individual supporters and members of staff. You can also discuss how the money donated to your charity is being spent. Emails are a space to discuss all the positive ways in which your charity is helping people. It is essentially a space to shine.
The benefits of blogging
Your community needs you
Your supporters want to be part of your family. They want to absorb themselves in everything your charity has to offer and a blog on your website is a great way to secure your online presence. Blogs will help your charity further build an identity and give supporters another space to learn more about you and what you do.
Show your readers how their donations are spent, or how money earnt through fundraising is put to good use. Introduce members of staff to your community and champion their achievements. Share charity news, including any awards your organisation has been nominated for. Your charity blog is a space to share personal information will help your readers feel as if they are part of the family that makes up your charity. Make posts long-form so that they get higher levels of engagement and shares on social media.
You are the authority
Nobody knows your charity better than you do and this allows you to create informative and engaging content. Your community of supporters will want to learn everything they can from you and writing as an authority figure in the charity field will undoubtedly draw more traffic to your website too.
Long-form, expert content will push your charity forward as a leading authority on whatever sector your organisation lies in. This informative content will create a level of trust between you and your audience and this can lead to a growth in support and organic traffic.
Rich content is key
What makes rich content? It should always be a mix of the following qualities:
Informative
Useful
Relevant
Interesting
Compelling
Evocative
It is important that any content on your website is appropriate for you and the supporters of your charity. Furthermore, it should be relevant to current market trends and topics.
Involve your community
Producing educational, stimulating and pioneering content gives your charity greater online visibility and user engagement via social shares and link interaction. This can and should all lead to an increase in supporters of your organisation.
Ask questions
It is likely that supporters absorbing your content will want a question answered; how, who, what, where, when, why. Answering a query is a great way to help assemble your long-form blog content and it often incites user engagement.
Providing this question answering content will create a strong relationship between you and your supporters as they value your blog as a resource.
User-generated content
Abbreviated to UGC, user-generated content is fast becoming the in way to engage with your clients and promote your business online effectively. Encourage your supporters to get involved; take photographs of fundraising activities, events and success. Ask questions of your supporters and communicate with them online as if you are talking to a friend. You could create a social media hashtag so that all posts can be easily accessible and there is a community space. You could run competitions via your Facebook page to instruct your community to Tweet you a photograph.
Supporters who are part of a community feel highly valued and part of a family. Sometimes, those supporters who engage with your charity have been directly affected by your cause. This is extremely personal for these people and all relationships amongst the community are to be nurtured. Every single person who supports your charity should feel relevant, involved, appreciated and important. The power of a charity and supporter relationship should not be underestimated. Supporters who have a connection with an organisation and consider themselves as family will view your charity like a second home.
Your charity should always be open and approachable, both online and in the flesh. Providing rich content will ensure your charity is not only a pillar of authority, but a pillar in the community too. This continual growth and engagement will provide evidence that you are a figure in not only your community, but in the charities sphere as a whole.
Search Engine Optimisation
Often abbreviated to SEO, Search Engine Optimisation is a must for any business or organisation. You can either manage your SEO in house or utilise the expertise of an expert to ensure your website is full optimised. You want search engines to recognise your charity so you get more traffic and SEO is the way to ensure this happens.
You can achieve greater organic traffic by increasing the keyword rankings associated with your website. This is typically achieved via on page methods, off page methods and content. When planning your SEO strategy, you should always be mindful of Google algorithm updates, as well as Google penalties and any competitors on your radar. However, if your charity has an SEO team helping you with your digital marketing they will be able to keep you up to date with all digital and search changes. is managing the campaign any weak factors such as bad links, a non-mobile friendly site and feeble content will all be addressed.
SEO is something that needs time to flourish. Going all guns blazing with an SEO strategy won't give you overnight success. Time needs to be invested into search marketing and there will always be something that needs tweaking, refreshing or upgrading to ensure your website is optimised to the highest level. Search engines favour websites that are optimised, rich with content and rife with links that are reguarly updated and this is why it is so important.
Google My Business
It is important for your gym to appear in local search results. Even if you want your company to be nationwide, success starts at home. Setting up a free GMB account is the way to help achieve this. Setting up a Google My Business account is quick and easy. Furthermore, it gives your potential supporters a snapshot of your business including:
Telephone number
Address
Opening hours (if you have a premises)
Directions
Images/videos
Supporters can also leave reviews on your GMB listing. If you've had an amazing fundraising event or helped somebody via your charity they can make their happiness known to the world. These can be seen by the public (your potential new supporters) so making sure you encourage anybody with something positive to say about your charity to leave a review is important.
Google My Business is a powerful tool for attracting local supporters to your charity and it is a marketing must. If your charity operates as a charity shop, medical facility, shelter or help centre having a GMB is critical – people need to be able to find you and reach out!
If the information you display is incorrect or the page is not working right this can negatively affect website traffic but also whether people find the location of your facility in person. You should make sure all the information on your GMB is correct and up dated the minute anything changes. You should remember to use keywords applicable to your gym in the business description as this will help your gym show up on the search results.
Google Posts
Google Posts are a relatively new addition to Google and they are a free way to promote your charity. You can use Google Posts to provide exciting news, events, fundraising opportunities and whatever else you deem important. The function can be used in whatever way you feel is appropriate for your charity at the time and the supporters you are trying to target. Google Posts appear on Google Search and Google Maps.
How to market your charity locally
Just to reiterate a point, we know that you'd like your charity to be recognised nationwide. However, this does not mean you should neglect your local supporters and network. Getting local marketing right is key to the success of your ongoing charity marketing campaign as a whole. A tangible marketing strategy will maximise your potential network of supporters.
Striking the right balance between offline marketing methods and online and digital techniques will help you tap into the local community. You could also benefit from utilising alternative local market campaigns, such as focussed petrol pump advertising, to draw your supporters into your online world; sending them to your website and social media platforms where they will join your community and ultimately support your charity.
A harmony between your local marketing strategies and online presence of your charity will help boost the success your charity could have. If you experience any dips in traffic, engagement and support it is because you are not maximising your full potential as an organisation. Your charity will touch the hearts of many in your local area and they will want to support you so make sure this important step isn't avoided.
Whilst marketing is incredibly important, it goes without saying that your charity needs to have a specific purpose that is portrayed effectively. Giving people the complete story and information on your charity will help more people support you. A fantastic charity and an unparalleled facility teamed with strong local and digital marketing methods will be a magical combination.
If your supporters are engaging with and talking about your charity, the more eyes on your organisation and the more people get involved!
Geo-targeted ads
Geo-targeted ads are an ideal way of online advertising your charity to tap into your local community. Opting to include geo-targeted advertising as part of your long-term marketing strategy ensures that local potential customers within a specific radius will see adverts for your charity. All the major contenders such as Facebook, Google Ads and Twitter provide geo-targeted ad options.
Petrol station advertising
AdNozzles are an unmissable way of targeting motorists when they are filling up their cars. It is fast becoming a popular marketing solution, particularly for businesses wanting to target their local community. Advertising your charity at petrol pumps in and around a specific region local to you will inevitably mean more eyes on your organisation.
On average, people spend three minutes filling their car up at a petrol station. This means your adnozzle would have three minutes to convey your message and get new supporters on board. Adnozzles are an effective marketing technique because the eyes are naturally trained to focus on something when performing a menial task. During those three minutes your charity could be right in front of every motorist and virtually unavoidable. This means more eyes on your organisation.
Obviously adnozzle marketing will depend on where your charity is based. You could target roadside petrol stations, supermarket stations and motorway services depending on your location.
Depending on where your charity is based, roadside petrol stations, supermarket stations and motorway services could all be adorned with advertising. Petrol pump adverts provide a one-to-one interaction with your local community, which is so important to capture for your charity to be a success and receive support. Petrol pump advertising is some serious exposure for your charity– just think of the amounts of eyes on your organisation.
Adnozzles are a savvy way to promote your charity because they allow you to form a connection with every driver who passes by. Increased eyes on your organisation equals a huge opportunity for impact and community growth. If your advertisement is impactful your charity will get noticed.
As we have discussed, there are 185,000 charities currently registered in the UK. With approximately 13 popping up per day on average it is inevitable that you will have competitors. Therefore, it is important to have a marketing strategy that will help get your charity noticed. Petrol pump advertising is a creative, unique and proven way of marketing your charity to your local community.
Charity marketing to your local community
A mix of traditional and alternative marketing methods, as well as a concrete online presence will help your charity become the name on everyone's lips. Being dedicated to marketing your charity will help the number of supporters you have grow and grow.
Getting your business noticed locally is important. The relationships you form with supporters in the local area will help your charity build upon an already unparalleled reputation. You want the people in your local area to champion you to get the ball rolling. Ultimately these marketing and advertising strategies are to ensure a healthy stream of local people are supporting your charity and helping it go from strength to strength.