Successful Restaurant Marketing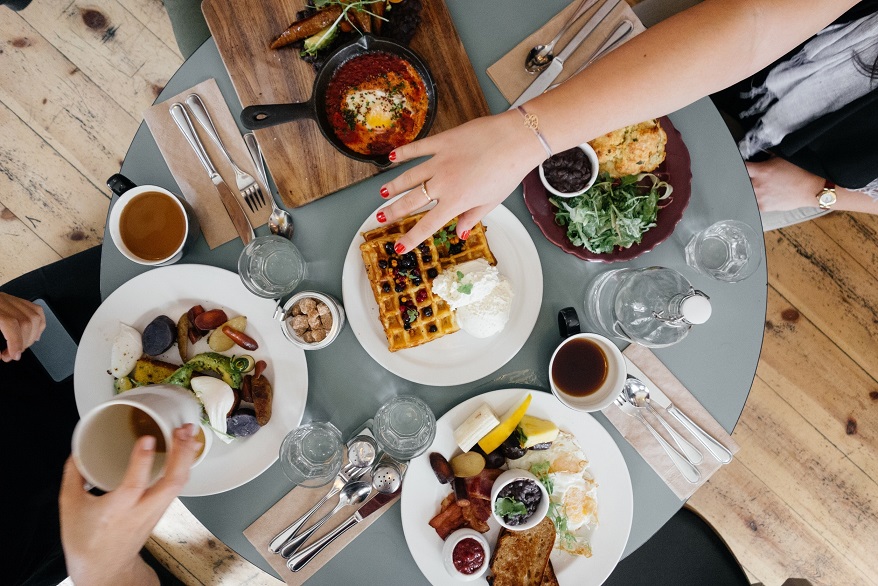 Take me to
Restaurant visibility : getting noticed
If you're running a restaurant you'll know how many long hours and how much hard work is involved. Turning all of this effort into a successful, profitable business ultimately hinges on getting customers into your restaurant, them enjoying your excellent food, and passing on that your eatery is second to none.
Competition between restaurants is intense. Your aim is to stand out from the crowd and be the go-to eating establishment in your locality; the place everyone is talking about and wanting to experience again and again.
The key to achieving this kind of success is strong marketing strategies.You need to ensure customers know about your excellent restaurant and excellent food; you need to be proactive in making your restaurant known to your local customer base.
This guide will help you gain an understanding of how to market a restaurant effectively. It will provide useful insights, advice, tips and restaurant marketing strategies to set you on the right path to significantly improving the success of your restaurant business.
The key is getting your restaurant noticed in the saturated market, where eating establishments are vying for attention and it takes a dedicated marketing strategy to ensure you're top of the pack.
How to market a restaurant : advertising strategies for restaurants
1. Online Presence
At the top of the marketing list is to establish and maintain a dynamic online presence. Having an active and visual online presence is without a doubt an absolute must. Shape your brand identity as a restaurant around your target customers. You can build your online presence in a number of ways which will instantly and powerfully get your restaurant business out there; visible and searchable:
Utilise digital media
Positive and local word of mouth advertising will always be helpful for eating establishments. However, in the current brutally competitive business environment, it's simply not enough to have good food and rely only on verbal recommendations or old hat marketing methods. The current climate requires restaurateurs to up their game and to fully utilise digital media to achieve sell out success.
Social media
The restaurant business is bang on trend in the social media world and if you're clever you can be the one creating a buzz surrounding your restaurant. Social media platforms such as Instagram, Pinterest, Facebook and Twitter are all excellent avenues for you to promote your restaurant and are essential restaurant marketing tools.
Social media is perfect for restaurants because of the very social nature of the restaurant business. Eating out together is an important social activity and plays a vital social function. Where you decide to eat out is a lifestyle choice. Your restaurant needs to be promoted in the right places and in the right way. Your customer base crave a piece of the lifestyle experience you are offering and social media enables you to share this image. Social media platforms help you to visually sell your business and interact with current and future customers. You need to create a lifestyle brand and a visual online presence that you restaurant is the place to be.
Use social media to interact with your customers. Introduce staff members. Share discounts and coupons. Post photos of your most popular dishes. Let customers see your new and exciting menus and seasonal specials. Inform customers of special events. Promote what makes your restaurant special.
2. Make the most of mobile technology
Get wise to mobile
Restaurants should be utilising mobile ads. Mobile users who are out and about and hungry will be searching for local eating establishments. Most users searching for a restaurant predominantly search from a mobile device. It's essential, therefore, that you ensure your website is mobile friendly. This is a must. Glitchy sites which take an age to load or don't read properly on a mobile device will see your potential customers looking elsewhere for their eats.
3. Have a strong and steadfast website
Reflect who you are as a brand
Your website should be a coherent representation of your brand. It should reflect your business ethos; who you are as a restaurant and what type of eating establishment you are. Websites are powerful tools in gaining business when utilised properly. Create a website that that is optimised for search engine ranking will help give site visibility and ultimately get people in through your restaurant door.
Showcase your restaurant
Your website should be in full working order. It should be slick, user-friendly and informative. Showcase just what makes your restaurant special. Make your website visually interesting, encourage potential customers to want to visit your establishment; make it look and sound inviting. Put your menus up and advertise your popular dishes.
Get an online reservation tool
Set up an online restaurant booking system/restaurant ordering system. Make it easy and quick to use.
4. Maximise Email marketing
Keep your customers informed
Create captivating email campaigns which inspire your customers to interact with your website and social media platforms and ultimately entice them to visit your eatery. Sending emails regularly (but not too frequently) will help you to establish a relationship with your customers and this is an important part of building your online presence. These emails can be the perfect outlet for you to celebrate successes; inform customers of discounts; events; special deals; menu updates; all of which are ways of getting your customers involved and familiar with your business and brand.
5. Blog about it
Grow your community
A great way to boost your online presence is to start a regular blog. A company blog is the perfect platform to grow your community and engage with your customers. Blogs offer the restauranter the opportunity to build on their brand identity while giving customers an inside scoop on how the restaurant is run, or an insight in to staff stories and successes, for example. It's the ideal way to grow your online presence and really create a personal tone for your customers. Long-form content gets more user engagement and shares on social media. There's plenty of research out there indicating this.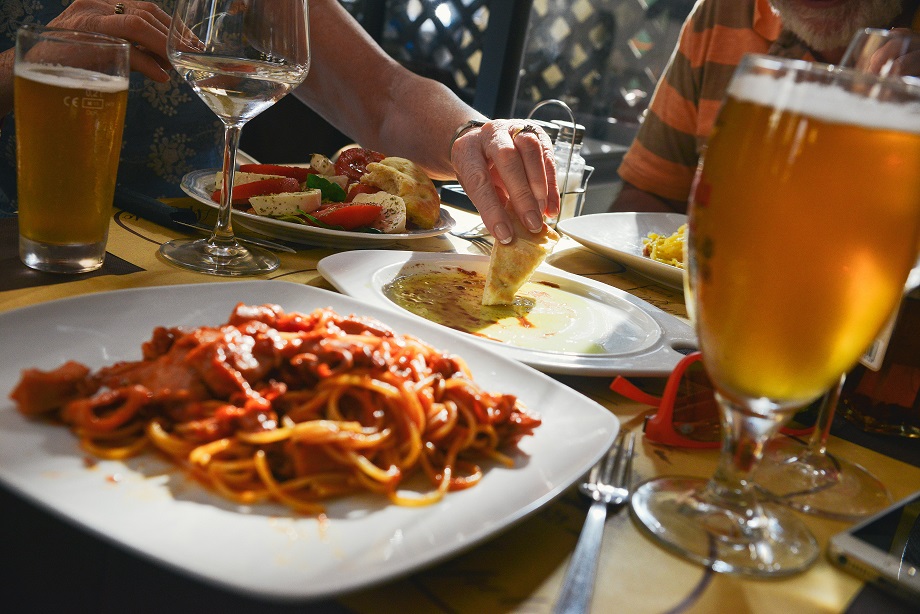 Experts in food
A regular blog can also provide you with the perfect forum to write authoritatively on a subject you are an expert in: restaurants, food, and the food industry. Putting lengthy, reliable, well-researched and expert content out there, particularly if it's useful, helpful and informative will set you up as a restaurant that's 'in the know'. You will become a leading authority on all things food and be a pioneer of the industry. This can lead to future good relations and further visits to your restaurant.
6. Post excellent online content
Across the board, whatever content you post, the content has to be compelling, interesting, informative, useful and relevant.Relevant to the restaurant and food business and to your customer base and what they will want to read. Furthermore, it should be pertinent to current market trends or topical conversations.
User engagement
Producing informative, interesting and innovative content gives your restaurant more online visibility and user engagement via social shares and link interaction. This can and should all lead to future visits to your restaurant.
Offer 'how to" guidance
Content that can answer 'how' and 'why' search queries is one popular route when structuring long-form content. It is this type of content that gets you excellent user engagement. 'How to make the perfect pasta' or 'why you should cook with fresh ingredients' are two examples of how you could use your blog to write an informative, relevant and interesting long form piece of content. Providing this type of content will create a strongrelationship between you and your customers because they are turning to you as a resource. It's a great way to engage with your client base. Long-form content gives the reader both value and reward.
Get personal with UGC

User-Generated Content (UGC) is increasingly popular and a really good way to engage with your customers and promote your online presence and your business. The restaurant industry lends itself ideally to this type of marketing. Food photos are big on social media and your dishes are your main asset! Encourage customers to take photos of the food they are ordering at your restaurant by promoting UGC. A great idea for restaurants is to run a photo contest that invites your customers to share photos of themselves eating at your restaurant. Get creative and come up with some engaging ideas that will encourage your customers to want to be a part of your community.
Promoting user-generated content makes customers feel valued and a part of your business. Afterall, it is their favourite restaurant! Eating out is a hugely important part of social relationships and the value of making your customers feel relevant, involved, important and appreciated cannot be underestimated. It is when customers feel they have a connection with a place and feel comfortable and 'at home' that they become 'regulars'.
Regularly posting such informative content will continue to boost your authority and also your altruistic standing in the community. This continual kudos building provides more proof of your standing in your business market and testament to your industry expertise.
Regularly providing this type of content will boost your online presence and continue to attract more potential customers as users share content published on your site on their favourite social media spaces.
Up your SEO game
Whether you decide to manage SEO inhouse or seek expert advice; getting on top of your SEO strategy is crucially important. Ultimately the desired outcome of your SEO strategy is to achieve an overall increase in core keyword rankings and organic traffic. Be mindful of external factors, such as Google Algorithm updates; Google Penalties; and competitors when planning your strategy. Ensure any weak internal factors, such as poor content, bad links; and a non-mobile friendly site are fixed.
SEO is an ongoing process; there is always some tweaking, refreshing, upgrading and repairing to do to ensure your site stays fresh, relevant and on top of any algorithm updates. Your website needs to stand out from the crowd of competitors. Search engines, such as Google, favour websites packed with quality content and links which are regularly updated.
Google My Business
Sign up for a GMB profile – Google My Business. You need your business to come up in local search results and this is the only way to make this happen. It's an easy and quick way for customers to access information about your restaurant online. Your contact information, address and directions, and opening hours can all be accessed easily. You can also include extra information to help build your brand and attract customers by utilizing images and videos. Also, be sure to encourage your customers to leave good reviews on your Google My Business Page.

This is an excellent tool for restaurants who want to attract their local customer base; an absolute must for restaurant marketing. Ensure all the information on your GMB is correct and up to date. Use the right keywords in your restaurant description to get the best results in searches. When optimised with top keywords your restaurant description on GMB will help your business show up on search results.

The information you display on GMB needs to be absolutely accurate. If the information you display is incorrect or the page is not working right this can negatively affect website traffic but also whether people find the location of your restaurant in person.
With your restaurant address registered on GMB, your target local customers can find you by using the Google Maps function. You will have an infinitely better chance of staying on top of the competition if your restaurant shows up on map listings.
Google Posts

Google Posts are a fantastic way for your restaurant to promote itself, provide restaurant news, information on upcoming events, menu tasting sessions, seasonal specials and special announcements. These Posts will appear on Google Search and Google Maps which means you can reach your target customers.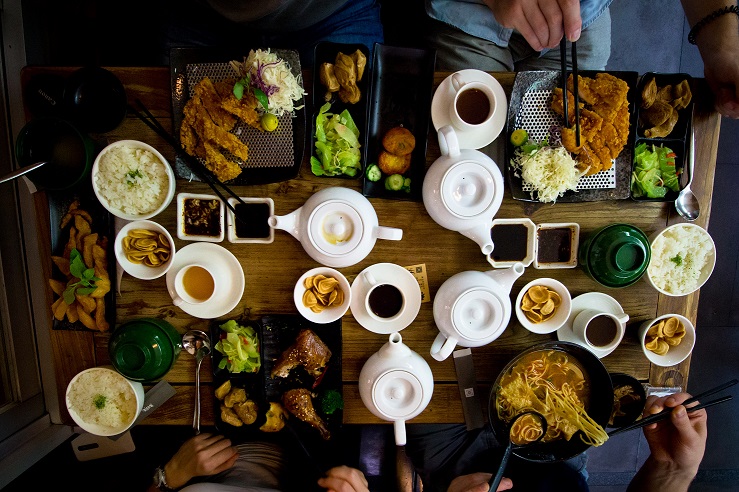 How to market my restaurant locally
Getting local restaurant marketing right is key to having a successful restaurant marketing campaign and maximising your potential customer base. Use your online presence and digital marketing campaigns to tap into your local market; and use alternative local market campaigns, such as focussed petrol pump advertising, to draw your customer base into your online world; sending them to your website and social media platforms where they will join your community and ultimately visit your restaurant.
Get your online and specifically local marketing strategies right and in synch; and you'll begin to see how much potential your restaurant business can achieve.
By not fully tapping into your local market you aren't fully tapping into your full business potential. People want to eat good food locally. Right on your doorstep is where your biggest customer potential as a restaurant lies.
It goes without saying your food needs to be good. The experience of eating in your restaurant needs to be good. Good means better than all of your competitors. This, coupled with second to none local restaurant marketing strategies combined with spot on digital marketing; and you've got your winning combination. Get your customer base aware of you; interacting with you and talking about you on social media; and into your restaurant; and let your food work it's magic. If it's good, they will return, and they'll bring their friends.
Geo-targeted Ads
For restaurants, local geo-targeted ads is the prime online advertising marketplace to tap into. We generally want to eat good food local to us. Your online restaurant marketing strategies would do well to include geo-targeted ads. Geo-targeted ads ensure local potential customers within a specified radius will see adverts for your restaurant. All the major contenders such as Facebook, Google Ads and Twitter provide geo-targeted ad options.
Petrol station advertising
Petrol pump advertising is a increasingly popular marketing solution, particularly suited to the restaurant business, with the potential to maximise your brand visibility within a specific region or postcode.
AdNozzles are unmissable. On average, a person spends 3 minutes filling up their car at the pump. You have a captive, largely local audience with a set length of time to view your advert. It's right in front of every motorist who stops to use the pumps, drawing them into reading it. Your advertising campaign is unavoidable to the motorist using the pump, and is actually a welcome distraction. Naturally the eyes fall to rest on something while performing the regular, mundane task of filling up your car with petrol. This task does not require your full attention and your mind and eyes will wander, subconsciously searching for something to read or some information to take in. Cue your restaurant petrol pump advertising campaign.
Roadside, supermarket and motorway coverage means your adverts have the capacity to reach every demographic. These adverts provide a one-to-one interaction with and target the local customer base you so vitally need to capture. They get noticed by the right customer base and they work. This is some weighty exposure for your restaurant.
You can choose who to aim your restaurant marketing at and opt for targeted options to reach specific demographics. For example:
White van drivers: utilize diesel nozzles.
Truckers: target HGV forecourts.
Shoppers: run a campaign on supermarket forecourts.
Business users: maximise the national motorway network. Attract local business users.
AdNozzles can be utilized around specific types of location such as
Conurbations: focus on the major urban areas.
Proximity campaign: Run your restaurant marketing campaign at forecourts within a radius or drive time zone from your restaurant.
Restaurant marketing London: advertise in premium locations within the M25.
Coverage is nationwide and spans all areas, consisting of 4,500 forecourts pumping 72% of all UK fuel volume, including the major petrol companies and supermarkets.
Fuel nozzle advertising is a smart place to advertise; providing your restaurant business with the unique opportunity to form connections with every motorist that uses the petrol pump creating huge opportunity for impact. Your restaurant will get noticed, especially true if your ad is visually enticing.
In a saturated marketplace such as the restaurant business you need to stand out from the crowd and adopt unique marketing strategies to get your restaurant noticed and remembered. Petrol pump advertising is a creative, unique and proven way of getting your restaurant noticed in your local area.
Marketing to the local audience and increasing your online presence works
Locally targeted advertising strategies such as petrol pump advertising; and having a strong online presence maximising digital marketing, really does see results. These dedicated approaches to marketing your restaurant can lead your customers right to your website and right through your restaurant door.
These marketing strategies get your restaurant known and noticed locally. They allow you to form relationships with the local community and gain a reputation as a valued member of the local business community offering a valued service to the locality. Ultimately these marketing techniques and restaurant advertising strategies produce local repeat business; The holy grail of any restaurant marketing strategy.