Getting your showroom noticed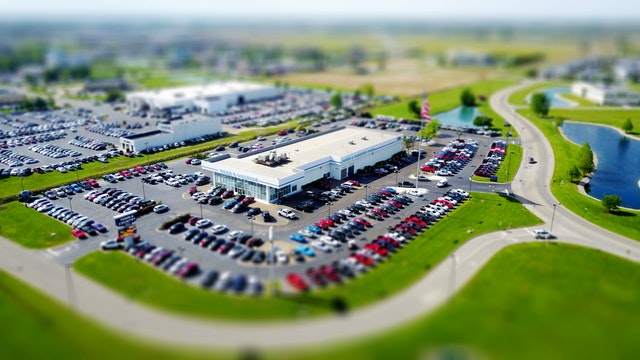 Take me to
Cars. For some they are a tool to get from A to B. For others, something to be enjoyed. Regardless of the economic landscape people will always want to buy a car, whether it's their first, an upgrade or something they have always desired. Cars are big business and the success of your dealership is getting clients to your premises and putting down a deposit to secure a vehicle with you.
It is no secret that there is competition in the car sales industry. Your car dealership will need to stand out from the crowd and have a unique selling point. So, how can you achieve this? We have one word for you – marketing. The success of your car dealership will depend on the number of people visiting your website and making the journey to your showroom. The more people in your local area who know about your car dealership, the better! However, marketing success is not something that happens overnight – campaigns and strategies will need to be worked on over time to ensure you are getting the best from your marketing budget.
Car sales marketing
Getting your car dealership online
If your business doesn't have an online presence it is rare that it will flourish in today's world. Having a website and social platforms which are visual and engaging will help you build a fantastic foundation for the continued marketing of your car dealership. Creating an online presence will instantly open a powerful gateway that makes your gym visible and searchable.
Digital media
Some of your showroom custom will come through word of mouth or people driving past. However, it is simply not enough, especially with the amount of people finding businesses online. You will need to make sure that your digital footprint is a direct echo of your dealership in real life. The car retail industry requires showroom owners to utilise digital media to increase awareness and car sales.
Social media marketing for car dealership
Social media strategies for businesses only work when time, management and resources and invested. Whilst social media platforms can be used for marketing new cars, events and promotions, they should also help with community management and customer support. Your website should always show clickable social media icons in the top navigation or footer to ensure your profiles can be followed easily. Whilst some people may only visit your website when on the hunt for a new car, those who follow your social media accounts could be easily swayed if you have a promotion or a car that is attractive to them.
Social media platforms are often adorned with visual content and this is ideal for building a brand identity as a car dealership. Uploading images of new stock, staff's dream cars and anything motor vehicle related of interest is key in making your social media channels appealing. Your social media streams should portray your brand but there should also be a lifestyle aspect to your posting; a human element.
Harnessing social media platforms for your car dealership business will help you visually sell your business, as well as interact with customers and gain new business. You can use your social medias to introduce staff or show people who are happy with the cars they have purchased from you. You can use platforms to share promotions and offers you are running, such as 0% interest of a period of free warranty with a new vehicle. Don't be afraid to get your customers involved with your social media – post about Sarah's first car or how Patrick and Fiona have upgraded as they have a baby on the way. Promote aspects of your business that make it special, just remember to ask customers if they are happy to participate!
Mobile technology is key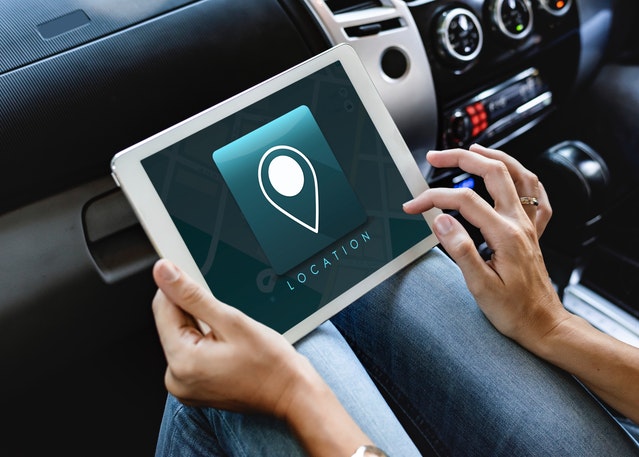 Website for mobile
When did you last use the internet? We can safely bet that it was via your smartphone. It is predicted that by 2025 around 75% of the world's population will access the internet just with their smartphones – that's a huge 3.7 billion people! This means it is critical that your gym has a mobile friendly website, where potential customers can easily browse the cars you have available or find your contact details. The mobile version of your website should be glitch free, load pages quickly and be easy to digest. If your website isn't speedy and effective people will simply go elsewhere and you could lose out on a sale.
Have an effective website
Your car dealership
Your website needs to be a digital representation of your brand. Understandably the colours, logo and feel of your business should be present. However, your site should also reflect your business ethos or motto. Do you pride yourself on providing the best second hand cars? Do you have a USP unlike other local dealerships? What does your car dealership value? What experience do you want your customers to have?
You need to remember that your car dealership website is a tool for gaining new business and encouraging previous customers to return or recommend you to others. Having a fully optimised and attractive website will help your car dealership perform well in the search engine results. This will mean more eyes on your car dealership, meaning more people visiting your showroom.
Showcasing your showroom
All good businesses need a user-friendly and glitch-free website. There are two avenues you can take to achieve this; design it yourself or get a web developer on board. If you have the skills to go it alone this will save you money, just ensure the site is slick and highly informative. Hiring a web developer will be a cost to you but it is worth it for a good looking and effective website.
Your car dealership website should be a one-stop shop for all potential customer's questions. Your brand should be the crux of all website content and visuals so that the physical and online are in sync. Lay everything out online that is special and unique about your car dealership.
Ensure stock is online
In this day and age picking up the phone or making an appointment in person is virtually unheard of. Your future and current clients want everything at the click of a button. You should have a seamless sign-up system on your website for new members. Current members should also be able to sign up for fitness classes or book sports courts easily via your website too.
Email campaigns for car dealerships
Email campaigns
Email campaigns can have high levels of success when it comes to interacting with old, new and potential clients. If you make sure you have a GDPR-compliant way of collecting people's emails on your website, you can utilise these for marketing campaigns. Sometimes triggering the thought of your business in somebodies' brain with even an email subject line can have them visiting your business as soon as they can.
Car dealership email marketing campaigns are likely to prove most successful if promoting some sort of money saving time period. For example:
• 0% interest finance
• Free 12-month warranty
• Free MOT and service
• £1,000 off certain cars
• £500 off when you test drive
Undoubtedly promotions of this nature will help draw in customers. Buying a car is expensive and any pressure taken off a customer's back account is more than welcome. However, you can also use email campaigns to celebrate any successes, both as a company and focusing on individual team members. You can use them to run competitions or promote open days. You can give your email campaigns a human element and use the medium to make customers feel they are valued.
Blogging on your website
Benefit your customers
Blogs are a great way to boost your online prescience whilst giving your website quality and engaging content for your customers. You can use blogs to build brand identity and give your customers a behind the scenes look at the inner workings of your dealership and the staff who work there. If you've held a charity car wash, post a blog about it. Is one of your team running the London Marathon? Post a blog about it. If your dealership has won an award – blog! Be proud of your dealership and the people who work there. Ensure blogs are long-form and have optimised headline structures for maximum engagement.
You are the expert
Engaging content that portrays a human element to your business is important but informative content is your golden egg. Your dealership needs to be an expert on all things cars as this will draw more traffic to your website. You can create blogs that discuss easy car fixes, what dashboard lights mean, the best cars for families…the options are endless. Long-form expert blog content will let your customers know that you are the best in the business. Potential customers will feel they do not only rely on you to buy a car but also for vehicle-related help of all kinds. This makes your dealership a one stop shop for all things car.
High quality content
Content should always be a mix of the following qualities:
• Relevant
• Useful
• Informative
• Interesting
• Compelling
Your rich content will need to be geared towards your audience and what they would like to read. For example, if you tend to sell cars under the £5,000 threshold your audience might be first-time car buyers. Therefore, you can tailor the content appropriately.
Involve users
Creating innovative, informative and interesting content for your audience will give your car dealership great levels of engagement and website traffic. You can involve your customers in your content; ask questions, gain their feedback. Giving your audience the chance to interact and have their own voice.
FAQs
Customers and potential customers visiting your website will likely have questions and answering these via an FAQ page will be beneficial to both your audience and for SEO purposes. Answering how, who, what why, when and where questions through a piece of long-form content will help create a very valuable site page. It will also act as a resource for customers.
Car dealership digital marketing
Search Engine Optimisation, often referred to as SEO, is a way of ensuring search engines recognise your website and send traffic to it. Those of you who have a vague idea of digital marketing will have a grasp of SEO. If you don't you can hire an expert to handle your SEO. Some companies prefer an SEO executive in house. Regardless of what option is best for your car dealership having an SEO strategy in place is fundamental to the success of your website and business.
SEO strategies are implemented so that the amount of organic traffic to your website increases. This is something that is worked on regularly and whilst results cannot be seen overnight, traffic gains will begin to appear over months and years.
SEO works by increasing the keyword rankings associated with your website. For example, you might want to rank for 'car dealership Maidstone'. Research would be conducted to determine if this was a strong keyword and then the term would be included in on page, off page and content SEO methods.
Whether you handle your website's SEO inhouse or via an agency, ensure you are always up to date with the latest Google algorithm updates, penalties and competitors. This is something your SEO expert/s should keep you abreast of. These factors can affect SEO efforts but whoever is managing your SEO campaign will be able to work towards minimising this. They will also be able to determine any weak factors of your website and bring them up to standard.
As previously mentioned, SEO won't have cars flying off your forecourt due to sales overnight. SEO is something you continue working on overtime as there is always something to tweak, refresh or upgrade. However continued efforts over time will ensure your site follows best practice, giving your car dealership the best chance of increased web traffic as websites rich with content and links are favoured by search engines.
Google My Business
You will need your car dealership to appear in local search results and utilising a Google My Business account is the way to help achieve this. Setting up a GMB is free, quick and easy. Customers will be able to get a snapshot of your business featuring:
• Telephone number
• Address
• Opening hours
• Directions
• Images/videos
Via your GMB profile customers can also leave Google Reviews for your car dealership. You can encourage previous customers to leave you positive reviews. The reviews can be seen by the public, allowing them to suss out whether they would like to visit your car dealership or not.
Google My Business is a powerful business attracting tool. You will want to make sure that all of the information displayed on your GMB profile is correct, otherwise it could affect website traffic and the ability for people to visit your car dealership in person. Therefore, always make sure that the information on your Google My Business is correct and that your business description contains keywords related to your business.
Google Posts
A newcomer to the Google tools suite, Google Posts first became available to all users in June 2017. Google Posts provide a free space to promote your car dealership in your businesses Google Knowledge Panel. You can use a Google Post to provide dealership information, events, promotions and news. A Google Post can be used in whatever promotional way you wish and posts appear on both Google Search and Google Maps.
How to market your car dealership locally
Local marketing is important for car dealerships. The majority of your business can often be local as people want the benefit of buying a car on their doorstep should anything go wrong. Buying locally can make customers feel safe and secure when parting with their money. Local marketing campaigns are a great way to drum up business and draw your potential customers into your online world.
Securing your car dealership an online space and social platforms will help bolster your local marketing strategies. The only time you will fail is if you do not tap into your local market as you will then be dwarfing your maximum business potential. Whatever your car dealership has to offer people, it is right on their doorstep and extremely convenient for local people. Within a five-mile radius is where your most impressionable target market lies.
Marketing is important, but it is pointless trying to sell a pig in a frock. Your car dealership should be unparalleled and stand out from any other competitors. The experience of visiting, test driving and purchasing a car from your dealership should be a seamless process that is championed by your clients. A trusted car dealership teamed with strong local and digital marketing methods will be a combination for success!
Car advertising
You may have seen cars whizzing about your local area featuring the details of a local estate agent. You will likely be familiar with tradesmen and their vehicles emblazoned with details. Why not utilise this idea for your car dealership? All eyes will be on your vehicle and there are companies which can create business stickers for your car which can easily be removed if you wish.
Geo-targeted ads
Would you travel miles and miles to visit a car dealership? No, you'd go to the one most local to you that's served your requirements. Therefore, your car dealership could benefit from geo-targeted ads. They are a fantastic way of online advertising to your local community. This long-term marketing strategy guarantees that local potential customers within a specific radius will see adverts for your showroom. All the major social contenders such as Facebook, Google Ads and Twitter provide geo-targeted ad options.
Petrol station advertising
Have you ever been filling up your car and your eyes have been fixated on an advert at the pumps? This is petrol pump advertising- also known as AdNozzles – and it is becoming an increasingly popular marketing solution, particularly for businesses wanting to target their local client base. Advertising your car dealership at petrol stations in your region seems like a perfect marketing step and will mean countless more eyes on your business.
On average people spend three minutes filling up their car at a petrol pump. This means an AdNozzle has three minutes to make an impact with the viewer. You have likely stood staring into space whilst filling up your car and fixated on an ad for a reading light or coffee deal on top of the pump station. AdNozzles mean that the advertisement is slap bang on the pumping mechanism itself, meaning it cannot be avoided when people insert the nozzle into their car. During those three minutes it is right in front of every motorist and virtually unavoidable. The human psyche is trained to focus on something whilst performing a mundane task, so why not make this an advert for your car dealership?
Where you decide to invest in AdNozzles will depend on where your car dealership is based. You could target all of the petrol stations within a certain radius, or just the busiest petrol stations on larger roads and at supermarkets. Whatever strategy you utilise, petrol pump advertising provides a unique one-to-one interaction with a potential car buyer.
You can break your AdNozzle campaign down further to target exactly who you want. For example:
| | |
| --- | --- |
| Target Audience | Utilise |
| Shoppers | Supermarket petrol stations |
| Business men and women | Motorway service stations |
| Truckers | HGV pumps |
| White van drivers | Diesel pumps |
AdNozzles can also be implemented via location, such as:
| | |
| --- | --- |
| Type of marketing | Area of focus |
| Conurbation | Major urban areas |
| Proximity campaign | Adnozzles within a certain radius of your showroom |
| London showroom marketing | Advertise within the M25 |
Every single motorist who fills up with your AdNozzle will undoubtedly cast their eyes upon your advertisement – there is no way I can be avoided! This means you can form a connection with every motorist who uses the petrol pump. Get your car dealership noticed by implementing visually appealing AdNozzles.
Some areas in the UK are saturated with car dealerships. As a showroom owner yourself you will likely have a number of competitors who you want to outdo. Therefore, it is critical that unique marketing strategies are implemented that focus on getting your car dealership noticed in your local area.
Your online presence and marketing strategy
No business will survive without a strong online presence and a mix of alternative and traditional marketing strategies. If you want to see results from your marketing efforts it is imperative that you dedicate time to marketing your car dealership. If you determine your audience, have a well-rounded website and utilise social platforms and other promotional tools customers should be flocking to your dealership.You will understandably want to get your car dealership noticed locally; people tend to visit showrooms closest to them for ease. Furthermore, homegrown businesses tend to be trusted far more. You will need to form relationships with your potential customers and build a reputation as a reputable local car dealership. Ultimately the marketing and advertising strategies discussed will help your business receive healthy online traffic and potential customers on your forecourt.