All aboard our new stations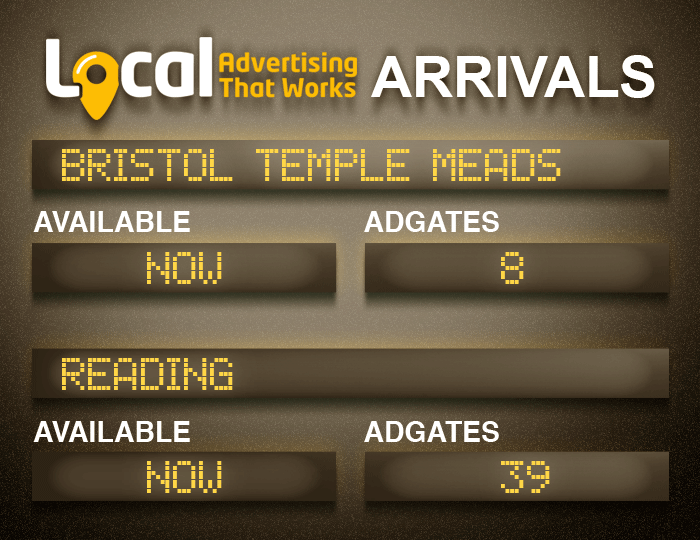 Companies ranging from Counter Bar and Brasserie to Marsh & Parsons Estate Agents have found out that not only did thousands see their AdGate campaign locally but they were cost effective too!
So you'll be delighted to know that we've added a couple of key commuter stations to our AdGate portfolio – bookings are now being accepted for Bristol Temple Meads and Reading.
Believe it or not, Reading is the ninth-busiest station in the UK, with verified passenger numbers of 602,823 going through our AdGates in a two week period.
Whereas picturesque Bristol Temple Meads has a total of 366,263 verified passengers every fortnight.
To find availability for these stations or to find out more about AdGates in your local area give us a call now on 020 7633 2859.