Can you Market your Gym solely via Instagram?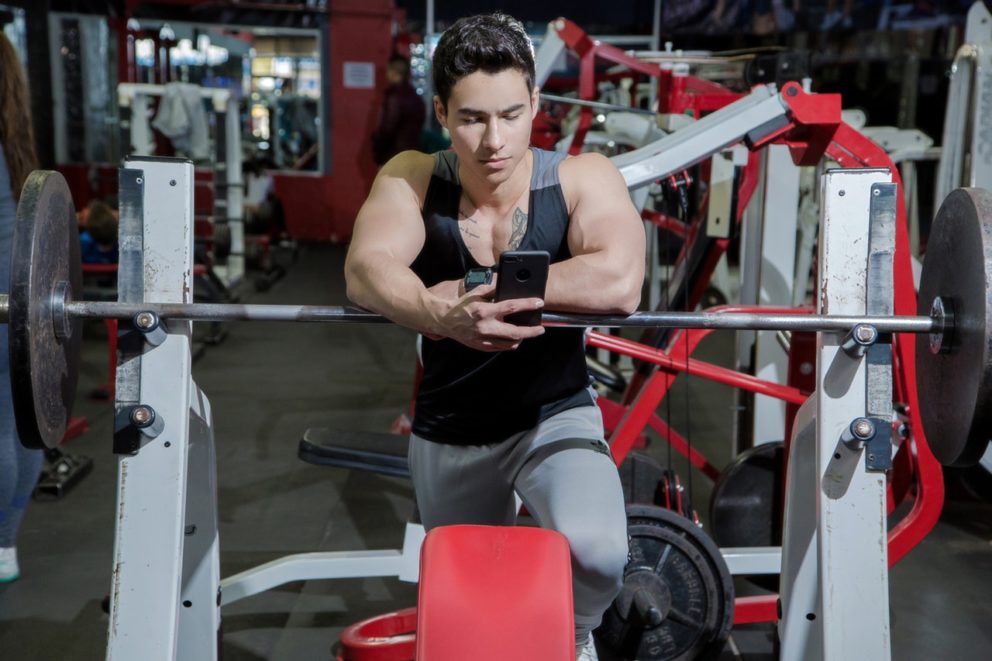 Irrelevant of size, marketing your gym or fitness club accurately is an incremental element of running your business. For a gym to be successful and financially viable, a gym's marketing campaign must be versatile and incorporate elements to attract new business but also ensure customer retention.
With the fitness market experiencing a distinct period of sustained growth, the industry is becoming ever more saturated with new products and services entering the market regularly. With the increased saturation, and the introduction of large chain facilities with larger marketing budgets, how a smaller gym or fitness facility markets itself has elevated prominence in today's market. To compete with large corporations such as Pure Gym and The Gym Group, smaller facilities need to ensure
they are running an effective marketing campaign which does not break the bank.
One of the more effective marketing tools smaller businesses are transitioning to are services, potential exposure and direct customer access social media platforms offer. To explore how a gym can effectively market itself, this piece will explore the use of social media and more specifically Instagram.
Social Media Marketing
Social media marketing is simply the use of social media platforms to connect with your audience and build your brand. Whereas previously, social media marketing only took shape in publishing photos and videos, social media marketing today is far more complex and analysed. Social media allows the business the pursue several different goals on a single platform, including brand image, frequency of brand mentions, engagement with content and more recently sales.
Social media marketing is far more than posting content, the following points must be considered:
What are you hoping to achieve?
Who is your target audience?
What is the most appropriate platform?
What message do you want to send?
It is important to highlight that social media marketing should not form the basis for a marketing campaign, social media marketing should be used in accordance with external digital marketing techniques and campaigns for the most effective campaign.
Can you market your gym solely via Instagram?
In short, the answer is no.
This is not to say Instagram isn't an extremely useful marketing platform for a gym to reach out to their target audience and existing customer base. According to Instagram, there are currently 1 billion + accounts, 500 million + active accounts a day, of which 80% follow or interact with a business on the platform, Instagram must be included in a gym's marketing campaign.
Alongside the number of users on the platform, Instagram allows a gym to publish a distinct variation in content, allowing a single business to engage with users through several platforms on a single app. The variation in content that can be published, allows a gym to explore the creative applications to advertise their facilities, facilities and team. When it comes around to publishing content, here are examples of what you can post;
Behind-the-scenes Content
User-generated Content
Inspiring quotes/ content
Current Events
Light-hearted Videos
Expert Content.
How can you use Instagram to market your gym?
Instagram is an extremely cost-effective platform that allows a gym not to only gain new members, but also keep engaging with existing members. There are several ways to successfully use Instagram in marketing your gym, here are a select few.
1. Identify your goals.
As this blog has shown, Instagram allows us to pursue several channels in marketing your gym, however, you need to identify your goals and objectives before you start any sort of marketing campaign. A successful Instagram campaign is far more than receiving high levels of likes, you need to work out who you want to engage with and what message your content or brand image is trying to tell whether this is educational, engage with the community, display products and services, etc.
2. Create a content calendar.
To ensure you're engaging with the target audience correctly, you must have some form of structure to when and what content you are posting. Having a comprehensive content campaign will ensure you maximise your profiles reach and ensure variety in the content you publish. In your calendar, it should encompass generic posts, Instagram Stories, IGTV.
3. Create quality content.
Having a comprehensive content calendar is one thing but using inadequate or poor content will limit the effectiveness of your Instagram account. It is vital that if you are using Instagram to increase your brand image, you need quality content to ensure you are portraying your business in the correct light. When creating content, you should ensure:
Post-high-quality content.
Use templates
Have a variety of content.