How big does it need to be?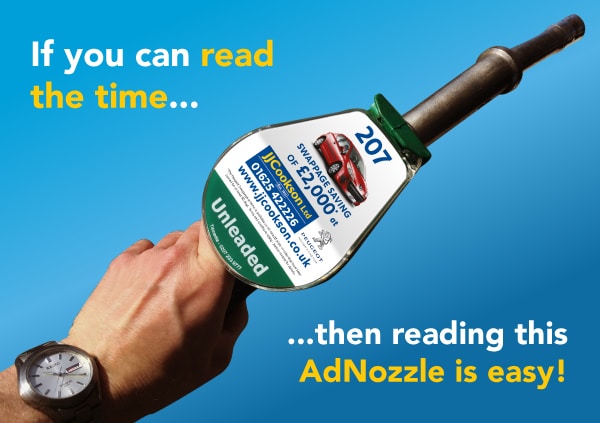 How big does your message need to be?
If people are holding your message in their hand for the whole time it takes to fill their car, you have the time and space to communicate everything you need to say about your business. Motorists will be able to see who you are and what you offer, so what will you tell them? In fact, AdNozzles are as big if not bigger than any mobile phone screen.
Speaking of phones, we'd love to tell you some more about AdNozzles, so give us a call on 020 7633 2859 and we can chat about the positive impact that this unmissable type of connection can have on your business.