How to Use Instagram Influencers to Boost Your Fitness Brand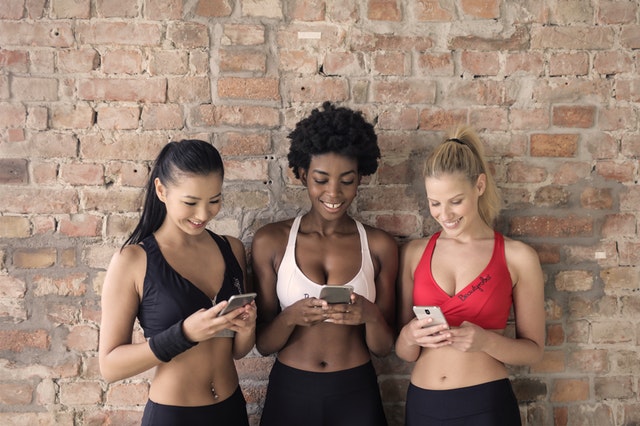 With the introduction of Instagram there has never been a time when so many people have yearned for the body beautiful. Whilst that doesn't exist, it doesn't stop 1 in every 7 people from signing up to a gym and trying to lose a little flab or work hard for abs. The total market value of gym memberships in the UK alone was £5 billion in 2018. The gym market is saturated and giants such as LA Fitness, Virgin Active and Fitness First are dominating the landscape.
The power of Instagram
Visual content is extremely effective, making Instagram a master of marketing. People typically recall 65% more text information if it is paired with an image and this is what makes Instagram so powerful. Secondly, Instagram content is instantly gratifying. For gyms this means that the minimal effort for posting an image and caption is rewarded highly with instant interaction and engagement.
One key element fitness brands have successfully tapped into via Instagram is the use of hashtags. Your gym could utilise hashtags in company Instagram content to engage users and also demonstrate the values of your own brand. Some poplar Instagram fitness hashtags and their post figures can be seen below:
Instagram hashtag (#)
Number of posts
#fitness
343,715,539
#gym
165,930,239
#fitnessmotivation
65,331l588
#getfit
31,471,514
#nopainnogain
21,341,171

68% of Instagram users are more likely to engage with brand content on the platform, compared to just 32% on Facebook. For gyms, Instagram is a highly effective platform for building a sense of community and maintaining a strong audience. Companies such as SoulCycle and Gymshark have built huge fan bases on Instagram and other social platforms to the point where they have cult-like followings.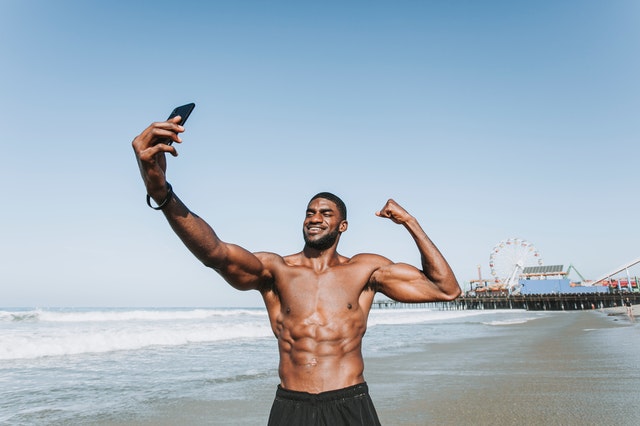 Influencer marketing
Social media influencers with large Instagram followings are now basically seen as celebrities. One brand who centered much of their marketing around influencers is Gymshark – a fitness apparel brand started in a bedroom in 2012. Today, what can only now be described as a sportwear empire is valued at around £400 million and their founder was featured in the Forbes 30 Under 30 with a net worth of $10 million.
Initially Gymshark started working with YouTubers. They were one of the first eCommerce companies to utilise influencer marketing so successfully. Soon attentions were turned to large-following fitness accounts on Instagram. Gymshark sponsored social media influencers – gave them a salary – to wear solely Gymshark in and mention only Gymshark as a brand in their social media posts and also feature Gymshark in their Instagram biography. These influencers essentially were ambassadors for the brand and meet-ups and events were arranged so that fans could meet their favourite influencers, referred to as Gymshark athletes.
How can you use influencers?
Whether your gym is well established or a new contender to the market you can use social media influencers to your advantage. Create a database of Instagram accounts in your area that have a large following or strong fitness content. You could also search for any sports clubs which perhaps don't have their own gym facilities.
Whilst offering social media influencers a salary is not an option for many gyms, influencers will often get involved if there are other incentives on offer. Free gym membership or free fitness gear and accessories are often a great way to get influencers involved in exchange for social media posts. You should create an Instagram page for your gym so that influencers and gym members can feature you as a clickable link, a specific brand hashtag would be a clever move too. It could simply be the name of your gym.
Marketing your gym
With the increase in technology and social media platforms it is no surprise that influencer marketing has become a go to in the fitness world. It can be extremely successful when integrated as part of a comprehensive marketing strategy.
However, gym marketing does not need to be overly complicated to achieve results. An increasingly popular way people are marketing their gyms locally is the use of adnozzles – petrol pump advertising. If you'd like to discuss this as an option for your wider gym marketing strategy simply give us a call today on 020 7633 2859 or fill in the online contact form.