Innovative but successful methods to market your gym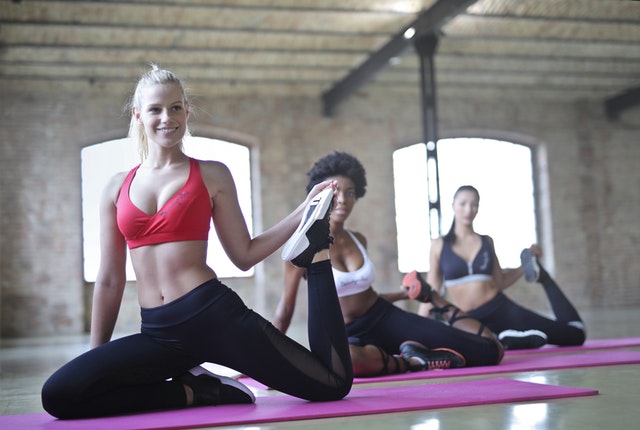 The fitness industry is rapidly becoming one of the most competitive and developed industries in the UK, with more people signing up to gyms and fitness clubs than ever before. Where previously the fitness industry was primarily dominated by individual gyms or leisure centres, the industry has witnessed the development of large multinational corporations introducing chain fitness centres. Alongside this, gyms now must compete with social media personal trainers and fitness apps, who provide the user with a number of workouts they are able to achieve from home and without the need to make a trip to the gym.
With the saturation of the fitness industry in 2019, it is important your gyms or fitness centres are the best they can be as this will be the number one factor to retain clients. Furthermore, you are constantly carrying out effective marketing campaigns to attract new clients from competitors, but most importantly keep existing clients using your gym. Due to the nature of the fitness industry, and the ever-changing trends, there are several innovative avenues gyms can pursue within their marketing campaigns.
Here are some innovative elements you can incorporate into your marketing campaign to stand out above the rest.
Keep it local.
Although extravagant and eye-catching marketing methods are successful, they are often time sensitive and can only be used occasionally. It is important gyms and fitness centres do not ignore marketing efforts specifically targeting local areas, as this is where the greatest proportion of their clients will be. If a gym simply ignores local marketing methods, it will be extremely difficult for them to attract enough clients to reach their market potential and most importantly stay financially viable.
Thankfully, getting local marketing right is not a complex mission. Having a concrete local marketing campaign will allow you to maximise your potential client base. An effective local marketing campaign is a combination of utilising your digital presence, and more traditional physical marketing and advertising methods. Getting these two in sync will help to achieve your aims.
One of most effective local marketing methods is the use of geo-targeted ads. Local geo-targeted are an ideal way of tapping into your local community with online adverts. With most of the top platforms providing local geo-targeted ads (Facebook, Twitter, and Google Ads), it has become easier to introduce this into your marketing campaign.
It is important you utilise the local physical advertising space around your gym and local area. It is vital you take advantage of spaces which receive substantial footfall throughout the day (high streets, train stations, supermarkets, petrol stations), where your advertisement will receive significant attention from the public. One of the more niche and increasingly popular advertising spaces is petrol station advertising, and more specifically petrol nozzle advertising. Luckily for you this is our speciality… find out how we can help.
What innovative methods can you introduce into your marketing campaign?
As mentioned, there are several avenues you can take when looking for new stand out elements to add to your marketing campaign. Below are some of our favourites for you to think about:
Content Marketing and Social Media:
Content marketing for a gym is an extremely useful element to include within a marketing campaign. Content creation for a gym can take shape in two forms:
Social media video content:
Currently one of the largest trends to be taking social media by storm is fitness related content. With the rise of several large fitness influencers, more and more people are looking for content around gym routines, dieting, a day in the life of a professional weightlifter. Social media provides gyms with an innovative and clever marketing strategy to ride the wave of this current trend. This is your chance to invite influencers to create content using your facilities, equipment or training kit you provide. Furthermore, this is your chance to create your own content. With large amounts of expertise around your gym, you can join the conversation and post your most popular routine, creative workouts, and so on. Using social media in this way is all about creating a 'community' feel around your gym.
Hopefully in your gym you employ a range of fantastic employees and personal trainers. This is your chance to utilise their knowledge and create informative and engaging content for your current gym users, but also to attract new clients to the gym through advertising the amazing staff and facilities on offer. Moving away from video content, this is your chance to enter the conversation around surrounding elements to fitness and encourage your clients to think in a different way. Content could for example take shape in the way of the wellbeing benefits, what a fitness regime can bring to your life, etc.
In house fitness competitions:
A sense of community around a gym is one of the greatest marketing tools around. Having a positive place to work out will always encourage people to come back, but most importantly encourage new people to join. One of the most innovative ways to create this feeling is through in-house competitions, such as beat the PT or how far can you row in 30 seconds. This creates more than just a feeling within the gym, but also provides a great opportunity to create and post content.
Gym anniversary, special events:
Anniversaries or special events are a perfect opportunity to carry out promotional events and offers -membership discounts, bring a friend, free merchandise giveaway. It sounds too simple to be true, but it works. It is important to make sure that these promotional events are for singular days and do not run on for too long.