Is digital marketing the only option for Charities?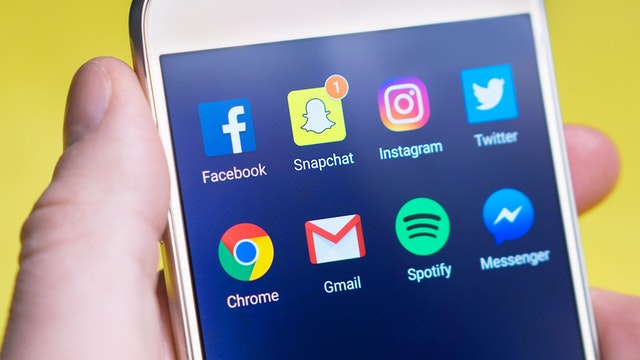 Digital marketing offers charities a vast array of opportunities in outreaching to a wide audience. While the opportunities are vast, the competition charities face on digital platforms is significant. Despite the level of competition, digital marketing has changed the face of charities and how they approach their fundraising and marketing campaigns. Through the prominence of digital marketing the charity sector has witnessed a significant development and increase in engagement in recent years.
While digital marketing has increased engagement with charities and has changed the way charities engage with the public, is it the only option for charities? The aim of this piece is to provide an opinion and explore the options available for marketing/fundraising campaigns.
What does digital marketing offer charities?
Digital marketing as mentioned, has become a vital element and a core communication method for charities and non-profit organisations. With the development of an optimised website and online presence, charities can capitalise the current digital trends and therefore allow engagement with the proportion of their specific target audience or public in general.
Digital marketing is no 'one-trick pony' and can take shape in several formats. The versatility digital marketing offers charities is vast and allows charities to portray and communicate their message in several ways. For a charity to achieve its potential in today's world, digital marketing must be a significant component of their fundraising efforts.
With the charity sector becoming so saturated in recent years (180,00 + registered charities in the UK), digital marketing allows charities with smaller budgets to compete with charities who have national and global reach.
Digital marketing strategies such as search engine optimisation (SEO), allow supporters/ the public to come across your charity when people search for relevant keywords. The more effective an SEO campaign is, the higher the ranking a charity can achieve in Google. This is one of the most effective ways to level the 'playing field' of the influence that budgets can have on the success of a campaign.
The importance of social media?
Social media has become an integral part of our lives, with it now becoming the number 1 communication method across the globe. Most importantly, social media and the number of available platforms allows charities to reach a national and international audience with relative ease, and for free.
Using social media platforms to post content (photos/videos/ calls to action) naturally encourages people to share posts, which subsequently grows the outreach of a campaign and engage with a wider audience. Such success of using social media can be seen with UNICEF's 'Likes Don't Save Lives' campaign, Cancer Research #nomakeupselfie and Movember, which gained 1.2 million social media mentions in their first year of running the campaign (2013).
Why social media needs to be an element of your digital marketing campaign.
The latest Global Digital Report produced by We Are Social, reported that globally there has been an increase of 91% in new users of the internet since January 2018. The UK witnessed an increase of 0.6%, which now brings the internet penetration to 95% of the UK population.
The report produced by We Are Social indicates an extensive penetration of social media into the UK population. As of March 2019, it was reported:
Active Social Media Users: 45 million = 67%
Mobile Social Media Users: 39 Million = 58%
Average Day time use: 1hour 50 minutes
(https://wearesocial.com/uk/digital-in-the-uk)
Most Successful digital marketing charity campaigns:
WaterAid: Everyday WaterAid
WaterAid took advantage of readily available 360 video technology to create ground-breaking content, immersing the person watching the video into the day-day work of staff around the world. Deliberating leaving out statistics, the videos created allowed the charity to directly show where and how donations are used.
Amnesty International: The Undeniable Wonder of Family life
To spread awareness of the is 'Family Together' campaign, they invited families to spend time in a large Perspex box on London's South Bank. The whole motive behind the campaign was to create an idea which would draw people to have a look at what was going on, and then broadcasted on Facebook Live.
Worldwide Breast Cancer: #knowyourlemons
This was one of the most simple but effective uses of social media. The innovative marketing campaign published in 23 different languages, was so effective as it managed to show a different way breast cancer can manifest itself and bypassing the stringent rules on social media. The simple use of lemons as demonstrations made it easy for Women to know when to contact a professional, if they notice something out of the ordinary.
Conclusion With the increased influence and penetration of the internet in the daily lives of the average person, the importance of effective digital marketing will increase. However, it is importance to recognise that a marketing campaign cannot be defined by a single method. An effective marketing campaign will encompass a mixture of techniques and marketing strategies. In short, the answer is digital marketing is not the only option for charities. Although this piece has focused solely on digital marketing strategies, more traditional marketing campaigns should not be forgotten.