Local Advertising that doesn't work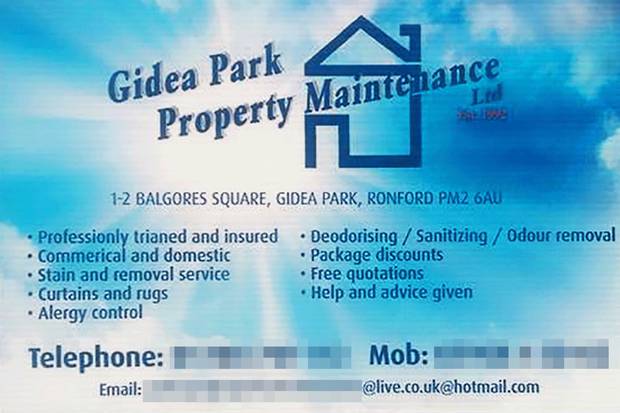 A few weeks ago, I spotted an absolute howler of an advert for Gidea Park Property Maintenance outside Shenfield station, a suburb of Brentwood in Essex. Being in the business, I've seen my fair share of bad local advertising, but the amount of errors this 12"x8" advert contained was astounding.
I took a quick snap and posted it on an Essex based blog I occasionally contribute to called Waffle Mag. From there, things went a bit bonkers! The advert created an online sensation, with the picture appearing everywhere from Shortlist Magazine to London's Evening Standard, finally becoming one of the most read articles on the BBC homepage that day.
According to the BBC article, the advert had been displayed for TWO YEARS(!) and no-one had spotted it. You can come to your own conclusions about the effectiveness of that type of advert. Craig Marston, the owner of Gidea Park Property Maintenance, confessed in the same piece that "I put my whole year's ad budget into this."
I mean, where do you start with that? Spending your annual budget on something that clearly doesn't get noticed (for two years!). At least with AdNozzles we can confidently offer some guarantees that no other firm can:
Your advert is guaranteed to be seen by 48,000 motorists in a 28 day period. This number is based upon one placement at your local supermarket.
Your advert will be looked at an average of nine times over the course of a three minute fill up.
Your advert won't be placed until you've approved our designs, so unless you want deliberate mistakes, there simply won't be any.
To find out more about AdNozzles, give one of our Product Specialists a call on 020 7633 2859
Or if you're the shy, retiring type, just pop your postcode in the location finder here and see what sites we have available near to you.
Martin Ives is the Marketing Manager for Local Advertising That Works.