t4Local Competition Terms and Conditions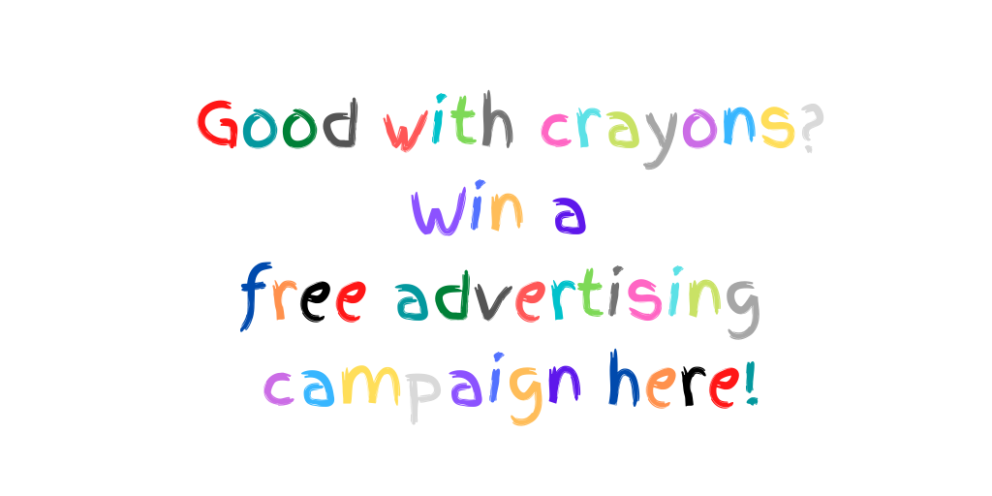 Most of the businesses we've been speaking to have a bit more downtime at moment, and we hope we can help you use that time creatively, as well as muck in and help things get back to normal.
So we're running a Colouring In competition to gift a free advertising campaign (worth £500+) to one lucky business or charity every 14 days.
All you need to do to enter is submit the completed artwork you would like to use for your campaign to us and get a friend to do the same for their business/charity, and we'll choose one at random every fortnight for a free campaign.
If you know of someone who might be able to take advantage of this opportunity, please do pass it on – it's at times like these when we all need to do what we can to help each other out.
Download AdNozzle® artwork template and specs here.
Please email entries to: alex@t4local.com (please use WeTransfer if files are over 5mb)
Entrants to the t4Local Colouring In competition must be able to provide a registered business number, or registered charity number and full business or charity address within the UK.
One winning entry will be selected every 14 days for the duration of the competition and notified by telephone shortly thereafter.
One entry per business/ charity. Please include your contact details and the name of the organisation you have referred via email to a member of the t4 team. Upon submission, entries will be eligible to win in the current month and any subsequent month until the competition closes.
t4Media reserves the right to end the competition at any time.
The judges decision is final.
The prize is:
One free AdNozzle® campaign across all fuel nozzles at one forecourt location of your choice (subject to availability) for a period of 4 weeks.
The winning entries will be published, along with company/ charity details and the final artwork from the campaign.
By entering the t4Local Competition, you agree to our Privacy Policy which can be viewed here.
By entering the t4Local Competition, you agree to opt in to future marketing emails (you can unsubscribe from these at any time).
t4Local
Office 6 East, First Floor, Europoint Centre, 5-11 Lavington Street, London SE1 0NZ.