The Best Marketing techniques for successful estate agents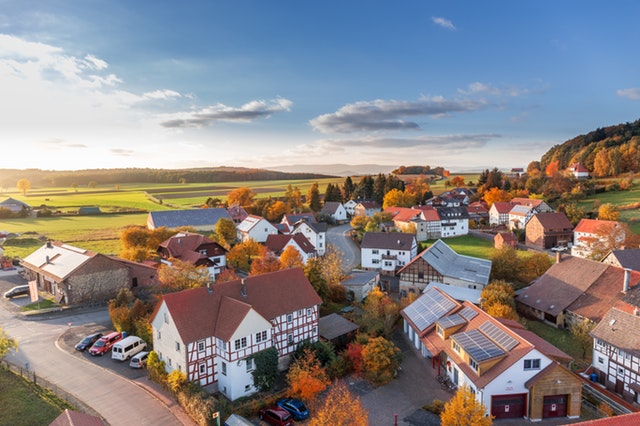 The property market is one of the UK's largest and most competitive marketplace. While buying and selling house can be a painstaking and expensive process, the competition between estate agents to gain your attention is even more competitive and ruthless. For a local estate agent to gain any business to start, they must not only be the best at their job, but they also need to create an environment where they stand head and shoulders above their competitors. Not dissimilar to tradesman, the goal for an estate agent is to be the most recognised local agent – the agent people trust and can rely on.
With such a competitive market, it is imperative your target customer base know who you are and are informed about your business. Besides striving to be the best you can be, it is vital you have an abundance of effective marketing strategies at your disposal, in order to attract potential clients to your agency. It is important to remember that for an estate agent to reach their market potential and their business goals, it is imperative you are noticed within your local area and customer base.
Keep reading to find out what is best for your business and what would be the most attractive and effective with your specific customer base.
What is the magic formula?
In short, there is no magic formula! It naturally changes from business to business. However, the general rule of an effective marketing campaign is a carefully designed symbiotic relationship between several digital, local and traditional marketing techniques, tailored to your target market. It is worth noting that an effective campaign is highly unlikely to be achieved if you are solely focussing on a single element of your campaign and ignoring others.
Digital Marketing
One of the most crucial elements is your website. Before you start any digital marketing campaign, you need to make sure you have a visually appealing and informative website. Your website is one of the first places potential clients will visit and make a first opinion. It is surprising how many companies fail to address or update their websites and subsequently question why visitors are not converting into sales. Think of your website as your base to expand your digital presence and campaign from.
This is your time to notice if your website needs addressing. Look at your website through the lens of a perspective customer and be ruthless with what you think works or needs improving. There are several measures you should consider making to improve the user experience. Here are some examples:
How up to date is your website? Outdated information and content can work against you when engaging with the user. Out of date of information can cause the user to raise questions of, are you still trading? Why haven't they posted anything? Are they still in your current location? The most update and informative version of your website will provide you with the best basis to engage and communicate with the user.
How does your website look? How your website looks, is a vital question you need address. Although updating your website is key, it is imperative you do not crowd your webpage with content, images and too much information. Having a slick, smooth and well organised website will have a positive portrayal on potential clients.
How navigable is your website? How easy it for the user to move around your website? Do the internal links work? Is there a clear transition through your services?
Local advertising
For an Estate Agent unsure of where to start with a new marketing campaign, the best place to begin is focussing your attention on the local area to the business. Although the property market has become dominated by massive corporations such as Rightmove, Purple Bricks and Zoopla, customers will still look towards a local agent before turning to these online portals. For an estate agent to reach their market potential and business goals, they must attract customers in their local area. This is where most of their business will originate from. For this reason, focussing slightly more on your local advertising strategies is recommended.
Local advertising is all about making sure you stand head and shoulders about your local competitors. To make sure you do, you need to be different and make use of all local advertising avenues available, both digital and physical advertising spaces.
Local digital avenues:
The internet is one of your best friends in local advertising. Google, and the large social media platforms offer you the space to directly target your local customer base, through geo-targeted adverts. Geo-targeted ads allow your adverts to appear in a specific location or radius around your business, this gives you the opportunity to directly communicate with people who are the most likely to use your services.
Google My Business (GMB) and Google posts,if you haven't already, it is about time you claimed your Google My Business Account and utilise the tools it offers. This is an extremely useful tool as it allows you to take control of what the user views about your business when they carry out a local search or a direct search for your business. In similar fashion to your website, it is vital that all your visible information is up to date. Once you have set up you GMB account, you can post regular updates using Google Posts. This is your chance to post regular updates about promotional offers, services you carry out or any relevant information for the customer.
Physical advertising avenues:
Although the internet is slowly taking over, traditional advertising is still extremely useful. Local advertising around your local area or town, utilising advertising spaces in areas of high footfall, such as public transport hubs, supermarkets, and the high street, is an extremely useful tool to get your name and brand out there.