What Does Technology Mean for Estate Agent Marketing?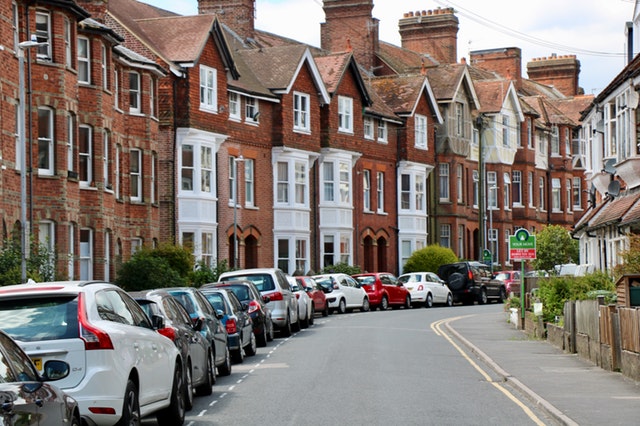 Today, technology dominates how the marketing divisions of companies try to interact, engage and communicate with prospective customers. With the increasing ease of access to sources of information and an increased interest in interactive media, consumers have become progressively more independent in collecting product information and market research. With technological advances, especially in relation to mobile devices, there has been a distinct shift in consumer habits and the demand for information at the click of one button. This has changed how companies across all sectors interact and engage with prospective and returning customers.
The modernization in consumer habits has resulted in a seismic shift of property companies and agents digitizing their business to meet the demand for increased and faster information from the consumer. The UK property market has seen a clear dominance in the past 10 years by two online property portals, Zoopla and Rightmove. Hosting several advertising opportunities for estate agents to market their properties and their business, they have successfully optimised their business in relation to growing customer demand for quick, up-to-date and informative material from the comfort of their home. While the property market has witnessed this shift, there are arguments that the way we buy and rent homes is and will stay fundamentally the same. This piece is going to explore how technology has affected the marketing campaigns of estate agents.

Online visibility
With the technological developments that have occurred has translated into significant development in marketing strategies but also measures of success. The growing nature of the internet into the consumer lifestyle, online visibility and engagement have become a key measure of success for any marketing campaign. Visibility online refers to the overall presence of a brand in the general consumer environment. This does not have to be visibility of only the services the company provides but can include several forms of content and social media presence.
With the shift in customer trends to the increasing dominance of the internet, it is vital estate agents achieve as much online visibility as possible. The development in technology and customer habits has meant digital marketing strategies are now an incremental element for any estate agent to achieve their market potential and achieve the crucial visibility to reach their essential target market and customer base. Although estate agent marketing campaigns move with the digital trends, the local customer base and the target market should still be at the heart of every marketing strategy

Local + Digital = Success
Defined by the local nature of business for estate agents, it is still vital estate agents continue to be in touch with their local customer base even with this technological shift, as it is from here where most businesses originate. A marketing campaign needs to encompass aspects of both digital and local marketing strategies. Technology today, allows estate agents to successfully combine these elements and create a multi-platform campaign that encompasses the local aspects of their target market along with up-to-date digital tools. It is through the combination of both elements, where the greatest success will derive from.
Such tools as, Google My Business, Google Posts and geo-targeted ads', are perfect examples of how your businesses marketing campaign can embrace local and digital marketing under the same roof. Through using these tools
will be able to reach the right areas where your target market is based and where your business can serve them. This is your chance to engage and communicate directly and be visible with your target market.
In similarity to the increased level of information available to customers, consumers are looking for an increased personal relationship between them and the business they are trading with. With the increased ease of businesses able to enter the home environment, consumers are looking for agents which can cater directly to their needs. Where technology and the internet are incredibly useful is through the development of several social media platforms that not just provides free advertising space but also a chance to create a real buzz around your business. Social media has become an integral part of any marketing campaign since its creation and is an incredibly useful element.

What does the future hold?
With technological developments occurring faster than we can count there are several ways technological developments can be encompassed into estate agent marketing campaigns. One of the most promising avenues is virtual reality.
The use of virtual reality is clear in the world of property. One of the biggest limitations for customers when buying the house is the ability to view it, the idea of VR is to curb this limitation and allow easier access to viewing properties. This creates the possibility of customers to view a house halfway around the world from the comfort of their home. The full capabilities of VR in the property industry is not completely known, but the potential for future marketing avenues is great.